Lisa Nandy MP: Government need to get a grip of this testing shambles
It is now six months since the start of lockdown, but Covid-19 is still causing huge disruption to our lives.
Published 17th Sep 2020, 10:22 BST

- 3 min read
Updated 17th Sep 2020, 10:28 BST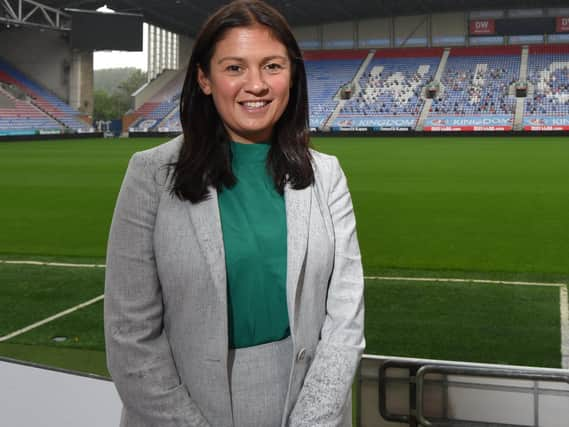 On Monday morning the new rule on social gatherings came into being. In an attempt to battle rising infection rates, indoor and outdoor gatherings of more than six people from different households are banned.
The infection rate has risen in Wigan over the last few weeks since our last local lockdown was lifted, and we are now classed as being at 'amber' alert level.
I know that none of us want to return to lockdown so as frustrating as it is, it is very important that we follow the advice and stick to the new rules.
But rules on social gatherings, social distancing and facemasks can only get us so far.
It has been clear for months that the quickest and safest way out of this pandemic is an effective test, trace and isolate regime.
The government promised us a "world-beating" system but what we have been given by the Prime Minister Boris Johnson and the Health Secretary Matt Hancock is a world-beating fiasco.
Over the last week we have seen the testing system fall into complete chaos.
Families who are worried and anxious about their symptoms are being asked to travel halfway across the country to get a test. Parents who have had their children go back to school only for them to develop symptoms are unable to get tested, resulting in their children missing even more classroom time, and them having to take time off work or go without pay. And to add insult to injury, we had Matt Hancock blame the problem on too many people doing what they were advised to do: get tested.
It was obvious that re-opening the economy by encouraging people back to work, pubs and restaurants, and children back to school would have an effect on the spread of the virus and increase demand for tests.
It is therefore astonishingly incompetent that the government had no plan put in place ahead of time to meet that extra demand.
We've had plenty of big promises, "moonshots" and "world beating" plans, but the reality is that there are tests piling up unprocessed due to a lack of laboratory space and tests being thrown away because of errors in transportation.
What's more, at the time of writing there are no testing sites available anywhere in Wigan according to the government website.
Next door in Bolton, where they have the highest infection rate in the country, worried residents are being told to try again later when they attempt to book a test.
The same picture can be found across Greater Manchester and Lancashire. The North West has 25% of the country's cases but only 15% of the national testing capacity.
The government must get a grip of this shambles, and quickly. We need to stop asking ill people to travel hundreds of miles for a test.
We need to give local Public Health teams the money and power to take the lead on Track and Trace in their areas, not centralised systems outsourced to private companies.
And we need proper financial support beyond Statutory Sick Pay for people who need to isolate but fear losing their jobs if they do so.
Most of all, we need a competent government.