Lisa Nandy MP: We cannot allow the Tories to write us off again
Last week the Chancellor announced a replacement for the furlough scheme, which replaced the wages of those whose firms could not pay them while the UK was in a national lockdown.
Published 1st Oct 2020, 08:51 BST

- 2 min read
Updated 1st Oct 2020, 08:52 BST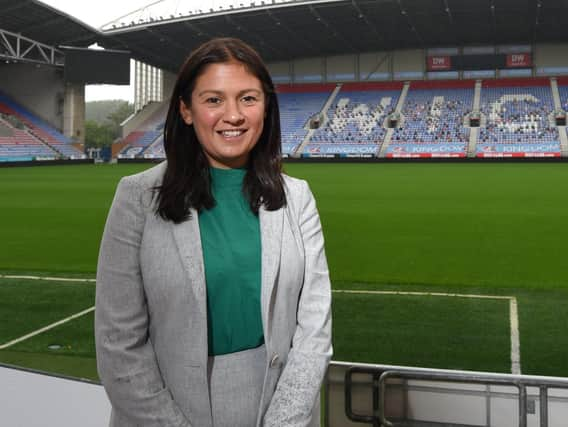 So many people in Wigan had come to rely on this scheme to survive in recent months and it has been a lifeline for them and their families.
The furlough scheme came to an end this month and MPs have been pressing the Chancellor to come up with a replacement all summer. When the announcement finally came it was far too late for so many people whose firms had seen that furlough was coming to an end and started to make staff redundant.
It was also deeply disappointing. The plan was to incentivise companies to keep staff on by topping up wages for those who return part-time.
But, as the shadow Chancellor pointed out, in many cases it simply does not do so.
In many cases, it will cost businesses more to pay two staff for part-time work than it does to pay one staff member to work full-time.
By far the biggest problem comes for those industries that cannot return to normal.
Hospitality is a really good example, where lockdown measures which put restrictions on pubs are having a sustained impact on the ability of those businesses to afford wages.
Labour has been calling for the furlough scheme to continue for industries like this, which would be targeted, far less expensive and far more effective than some of the schemes the Chancellor has introduced.
When he was questioned on the problems for these industries, he said that he was only prepared to support those industries that were "viable".
This is deeply offensive to the many workers in industries like hospitality, tourism and live entertainment, which are viable but cannot currently operate because of government restrictions.
Worse still, the government isn't just writing off those industries and those workers.
Because many of those jobs are concentrated in particular parts of Britain, the government is writing off many of our towns altogether. The UK is one of the few countries that doesn't now have a proper wage subsidy scheme to deal with COVID.
In Germany the scheme they have is scheduled to last at least another 12 months.
That model was shown to be effective after the financial crash when the German government helped keep people in work temporarily until the economy recovered.
As a result many German workers were spared the trauma of unemployment, while UK workers suffered.
It is right to introduce restrictions to contain the virus and protect public health but it is completely wrong to allow people and entire communities to be written off in the process.
As we know only too painfully in Wigan, the long-term effects of mass unemployment – concentrated in particular communities – last for decades.
We cannot allow the Tories to write us off again. The Chancellor must think again.