LUKE MARSDEN: going on strike only stirs up public anger
Tuesday June 21 was a memorable day for many.
Published 24th Jun 2022, 04:55 BST

- 2 min read
The sun was beaming down on Wigan and when the sun is out it (mostly) puts people in a good mood. That is, of course, unless you live in Britain and are a commuter.Let's be honest: the state of our rail network is woeful at the best of times. I'll never forget the last train journey I took before the pandemic hit and lockdown commenced.
I was rammed onto a Northern Rail train from Wigan to Manchester like a sardine in a tin. Commuters coughed and spluttered over each other. It's a good job a global health crisis wasn't just around the corner.
How did people mark the start of summer if they had to get from A to B via the train?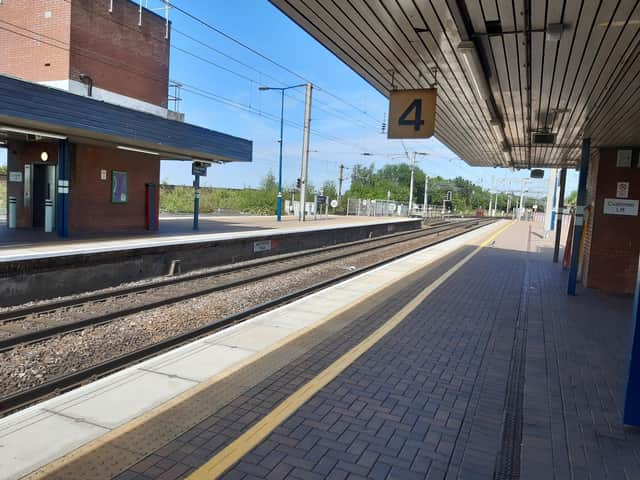 They didn't get on one. Rail strikes have destroyed commuting and likely the plans of millions of Brits this week.
It's bad enough being on a train in warm weather but even worse if you can't actually get on one to go where you need to be.I'm a firm believer that everything is negotiable, so these strikes should've been avoided by the government and the rail unions.
People striking doesn't conjure sympathy: it stirs up anger. People just want to get from A to B in the least stressful way possible.
Life is stressful enough without having to figure out alternative transportation.
The cost of living crisis is affecting us all and I do want the rail workers to receive a fair deal, but in the same breath, they must be realistic in real terms of what they are asking for.
Many of us in the private sector haven't received pay increases for years let alone any that are in line with the ridiculous inflation rate.We need to get Britain back on track (literally) and we need to encourage the nation to fall in love with rail travel again. But at this rate people will find alternative ways of getting where they need to be and they won't look back.