LUKE MARSDEN: I'm not looking forward to the looming winter
​So long sweet summer 2023. That said, let's be honest: it was a total write-off, wasn't it?
Watch more of our videos on Shots! 
and live on Freeview channel 276
Visit Shots! now
There's a new school of thought that wants to reclassify September as a summer month. I think based on the September we've had so far, we'd need to chop it in half, shaving off the first week and sticking it into summer but leave the rest to autumn, judging by the weather since.
For many, summer 2023 was a total wash-out.
I wrote in July that my birthday bash was literally a downpour. Guests huddled under a gazebo in winter jackets sipping champagne wasn't what I had in mind for a mid-summer celebration.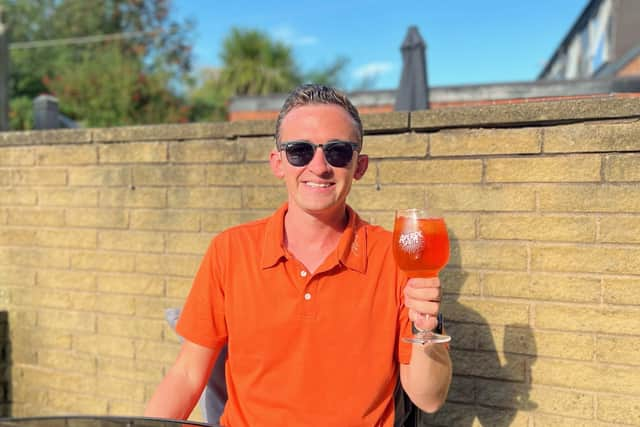 Are the best summers of our lives behind us? I'm not of course just talking about weather.
This looming winter is going to be difficult for many. Energy bills will continue to soar and perhaps like me, you kicked the can for some purchases down the road into the winter.
I've always maintained that people are far happier in summer than the winter months. I've never believed in SAD (seasonal affective disorder). I think most people are depressed in winter.
Unless, that is, you're like my friend who puts up her Christmas tree the day after Hallowe'en: that apparently helps take the edge off.
I've been enjoying my five-mile walks every summer's day and I've pledged to carry this on over autumn and winter. A fresh walk indeed hit me this week with eight degrees versus the 16 I'd been used to.
I've also seen a drop-off in the fellow walkers I bump into during the journey. Perhaps they are in hibernation; it isn't the worst idea.
I should be grateful: all the house jobs I've been putting off all summer, exchanging them for drinks in the sunshine, I can now crack on with: finally creating the shrine to my Big Brother days in my office. So far I've got one picture of myself on the wall.Life does just seems a bit better with sunshine and an Aperol Spritz, doesn't it?