Luke Marsden: ​It's not all fame and fortune for the majority who star in reality TV
​I've just read an article in a national newspaper that asked, "Where is Luke Marsden now?" as though I've been hiding in a cave for 15 years and I'm still down there.
Watch more of our videos on Shots! 
and live on Freeview channel 276
Visit Shots! now
​With Big Brother making its big return to our TV screens, I've had an influx of requests to talk about my time in the nation's most famous house back in the summer of 2008.
I spoke to BB2 and Ultimate Big Brother winner Brian Dowling for his Irish radio show, many forget that he actually hosted Big Brother when it first moved to Channel 5.
Having spoken to Brian about this, I think he'd rather forget as well, although it literally helped pay his mortgage off.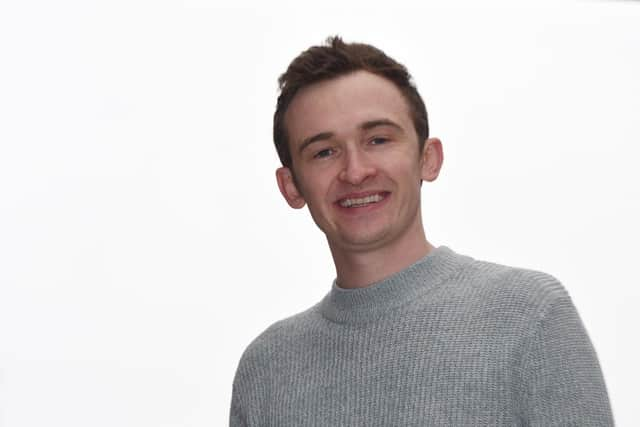 Brian and I discussed whether this new current crop of housemates will actually make a penny from doing the show.
Interestingly that question never came up during my year, housemates were content with participating in an actual social experiment and those days are long gone.
The winner of this current series will bag a tax fee £100,000, a life-changing amount of money for any year let alone during a cost-of-living crisis.
What will the rest hope to bag? In short, nothing.
We are saturated with reality TV "stars" and shows. The world needs less reality TV and people who want to attempt to carve out a career from it need to take a long look at how this isn't really possible any more.
The era of the late Nikki Grahame is long gone, she was a one-off and can't be replicated (despite many trying) alongside Nikki, Jade Goody was a true firebrand of reality TV success as are the likes of Alison Hammond and Josie Gibson, but these are the exception.
Since my appearance on the show, I've cautioned anyone from doing reality TV without seriously weighing up the pros and cons and being honest there's a heck of a lot of cons.
Not every ex-housemate will get to still be writing a column for their local paper a decade and a half since their stint.
These new housemates will be lucky to switch their own house lights on let alone any town Christmas lights!