LUKE MARSDEN: I've accidentally cancelled myself on Twitter!
​I'm very sad to announce: I'm in Twitter exile.​ Or X exile as Twitter is now known as.
Watch more of our videos on Shots! 
and live on Freeview channel 276
Visit Shots! now
After over a decade and nearly 90,000 tweets the future of my Twitter/X account hangs in the balance and I've only myself to blame.
No, before you ask, I've not been "cancelled" and nobody (shockingly!) has taken the time to scroll back through countless thousands of my tweets to find the "smoking gun" tweets that wouldn't stand up in the snowflake world of 2023. And I've not even been hacked by the Russians or some other hacking expert hostile nation.
In fact, it is the exact opposite.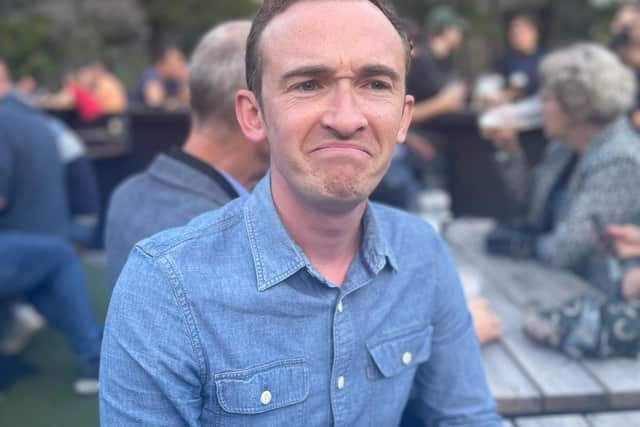 My account is a little too secure, due to a problem I had last year when I was a victim of identity fraud. As a result I decided to ramp up security on my most prized possession: my Twitter/X account.
Little did I know that enabling encrypted two-factor authentication on my old mobile would stop me logging on my new iPhone.
The timing of this lockout couldn't be worse. Big Brother is back on TV and I thoroughly enjoyed firing up the engines and wading into debates on the housemates.
But now my X account is frozen in time. I lost access last week and, despite spamming the support help forms daily, nobody is replying. Is this the end? It could well be.
Some people say I should be thrilled: I'm "detoxing from the toxicity." But the thing is, I've never seen Twitter/X as toxic. Yes, debates will be heated and even mean, but I had a sizeable voice in the ring whereas now I'm not even in the arena.
Perhaps I should take this enforced timeout to "work on myself," reflect and contemplate.
Instead I've been upweighting my time doom-scrolling on Instagram.
Things aren't bad enough (yet) for me to spend more of my time reading pointless Facebook posts, but I do feel like an addict going through withdrawal.
Who would've thought the person to cancel me would be myself? I should tweet it about but, oh wait…