LUKE MARSDEN: Less clapping, more jabbing!
Before writing this, I re-watched the viral video of Chief Medical Officer Chris Whitty being harassed in the street by what can only be described as a very ill-informed Covid denier.
Published 6th Feb 2021, 07:00 BST

- 2 min read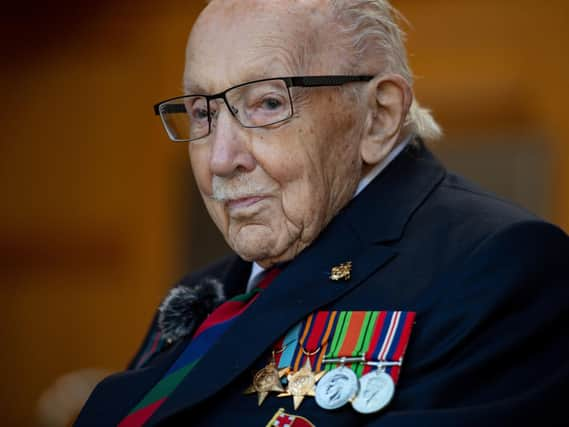 I found the film disturbing and, quite frankly, disgusting.
I am, happily, over the worst of my Covid-19 spell. Breathing is back to a normal rhythm although my taste and smell are yet to show any signs of returning.
But I'm very fortunate that I'm a healthy 33-year-old with no weight or respiratory issues. I should have a decent level of protection for the next few months with antibodies. Thousands haven't been so lucky.
The UK vaccine roll-out is world-leading. Over 10 million jabs should make us all feel incredibly proud.
I was thrilled to learn that some of my elderly neighbours have now also received one and can start to have hope again. Tens of thousands of inoculations have been jabbed into arms across our town and the staff working at the vaccination centres really are doing a sterling job.
I was saddened to learn about the passing of Capt Sir Tom Moore, but he probably achieved more in his centenary year than most of us will in a lifetime. I've read a lot of criticism about his Christmas trip to Barbados, but it really was a bucket list item and at the age of 100 I'd say the bucket was brimming over.
I didn't, however, clap on my doorstep for him. As previously mentioned in this column, the time for doorstep applause has passed. Let's keep obeying the rules, not hosting house parities because we're bored and not harassing medical officials. Most importantly: less clapping, more jabbing!
The Wigan Observer and Wigan Post are more reliant than ever on your taking out a digital subscription to support our journalism. For unlimited access to Wigan news and information online, you can subscribe at www.wigantoday.net/subscriptions