LUKE MARSDEN - Masking my steamy issue!
Can you imagine at the beginning of 2020 someone telling you that in July masks in every shop will be mandatory in the UK?
Published 27th Jul 2020, 09:31 BST

- 2 min read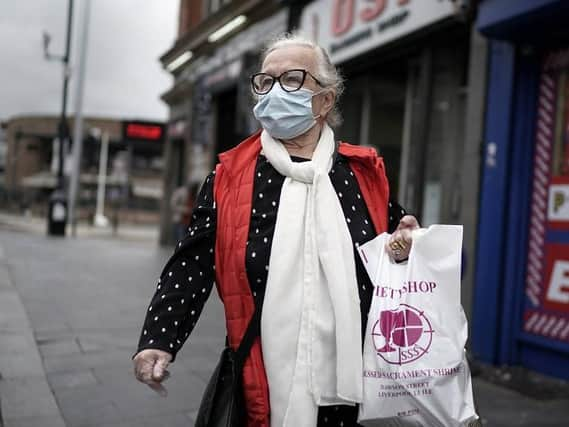 You would've thought it was a prank taken from a TV game show. Then again, nobody would believe any of what has happened this year.
Masks or 'face coverings' as the government would prefer us to call them, are way more of a controversial issue across the Atlantic in Trump's America than they are in Boris's UK.
The USA has seen anti-mask rallies this is unsurprising for a country that elected a reality TV star as Commander-In-Chief.
I'm a glasses wearer and this is the only issue I have with a mask; I have no ideological issue, I don't feel gagged or my liberty impeded.
I've been wearing masks for a few weeks now and after a few minutes my glasses steam up like I've entered a sauna.
I've read some hints and tips online but I'm just risking walking around visually impaired in Tesco doing my big shop for the time being.
Last weekend I visited Wigan town centre for the first time since lockdown began, it eerily felt similar to a pre-COVID world with the hustle and bustle of shoppers. I visited American sweets and figures shop, Funky Figures in Makinson Arcade.
Refreshing to see how busy it was with collectors browsing the shop and waiting outside to get in.
The difference to pre-COVID was the number of Wiganers I spotted wearing masks, one child even had a Spiderman one (I nearly asked where he got it from!).
It's great to see how we as a town are embracing masks, not for our sake but for the sake of our fellow Wiganers, once again doing ourselves proud.
Now, about that Spider-man mask…