LUKE MARSDEN: Saying "cheers" to our innovative bars
I'll admit I'm writing this a little hung over, but it's a hangover I'm happy to have.
10th Oct 2020, 7:00am
- 2 min read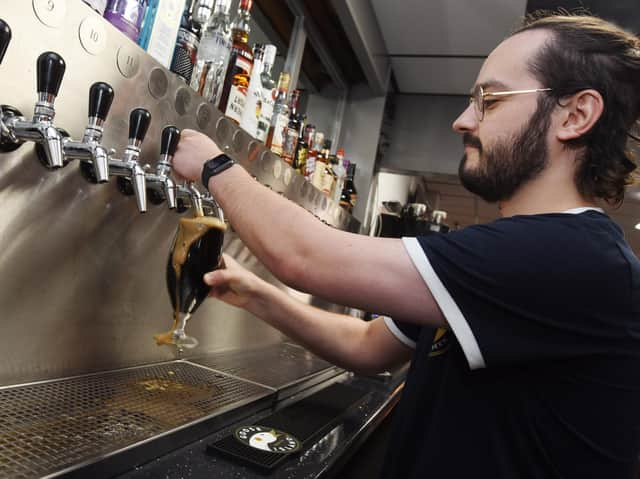 This week I have finally managed to properly venture back into Wigan town centre and visit some of my favourite watering holes.
I've said many times in this column over the past few weeks and months that we need to get back out and support our local businesses and I've done just that. If you've not tried the new craft ale bar Real Crafty, on Dicconson Street then I can't recommend it enough.
As you enter, you're encouraged to use the foot pump hand sanitiser. First time I've seen one of these and I'm incredibly surprised nobody has thought of this sooner, genius!
As I was browsing which cider to enjoy first, I was shocked to learn the bold and risky move the owners did, opening a new bar, off the beaten track compared to most others, mid-August during a global pandemic.
That's some real Wigan grit right there. The owners of Real Crafty don't know what normal looks like, they haven't experienced their bar in a none Covid-19 world.
After sampling the delights there, I ventured onto another one of my favourite drinking establishments, Wigan Central, right under the railway bridge. If you've never been, add it to your list to visit, even if it's just to see the socially distant train tracks painted on the floor!
I was very impressed but not surprised just how attentive and welcoming the staff were, clearly happier than ever to be back serving Wiganers some fine tipples. Yes, the 10pm curfew is a barrier for our hospitality in the town centre but, like us all, our local businesses are continuing to be innovative and evolving and I for one will happily have a hangover in their name.