LUKE MARSDEN: the painful costs of tooth repairs
​If I gave you £450 what would you spend it on? A long weekend in Blackpool? Botox? 40 pies?
Watch more of our videos on Shots! 
and live on Freeview channel 276
Visit Shots! now
​I can't imagine you'd blow it on your teeth but that's exactly what I had to do last week: £450 on a crown.
This is by far the most I've ever spent on my mouth and hope to ever spend. But who do I blame for both the hole in my mouth and wallet?
I've had four fillings on the same middle-back tooth for the last two years, with my previous dentist advising me that eventually, I may well need the dreaded root canal.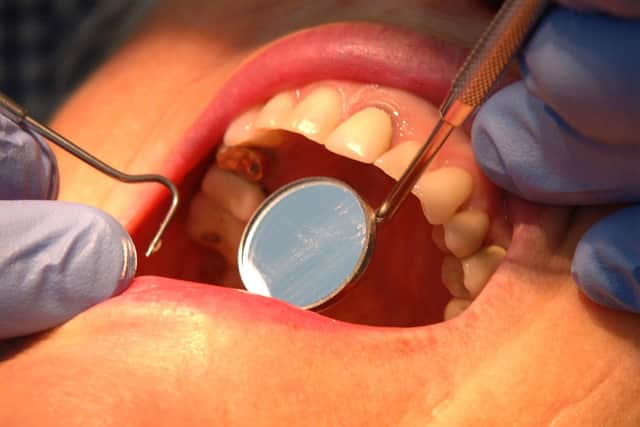 But I did not expect my final filling to detach itself from my mouth while eating a McFlurry!
Was I even getting any half-decent fillings or the own label versions?
My new dentist advised me that the tooth was now "structurally unsafe" and it needed a crown.
Naively I assumed having a crown wouldn't be as invasive as it turned out to be.
Even more naively I assumed that NHS treatment for a crown wouldn't cost the earth but it turned out to be the more painful part of the procedure.
I was offered a metal crown via the NHS for a marginally different sum compared to the private treatment.
I refused a metal one on the basis of me not ever intending to audition for a new Pirates of the Caribbean movie.
White is not a colour offered by our great NHS, so I paid to get a white tooth that matches the rough colouring of my remaining teeth.
If you've never had a crown before, here's a top tip: bring some headphones as you may not be able to feel a thing after the anaesthetic but you'll hear the screeching, drilling and scraping as though you're on The Galleries demolition site.
I'm writing this as I'm awaiting my new crown to arrive like a wannabe King Charles but unlike His Majesty, the taxpayer isn't picking up my tab when I get it fitted.
During the pandemic many started to rip their own teeth out and now I can see why.