Luke Marsden: Thinking outside the box is exactly what we need right now in our next Prime Minister
I have cast my vote for our next Prime Minister.
Published 26th Aug 2022, 04:55 GMT

- 2 min read
Last Friday night, I headed to Manchester to see Rishi Sunak and Liz Truss in person at a hustings event.
As I made my way into the venue, a group of protestors screamed at myself and the other attendees.
The only printable line they shouted was, "racist scum" and as I turned to a Hindu gentleman in the queue, I asked if it was directed at me or him.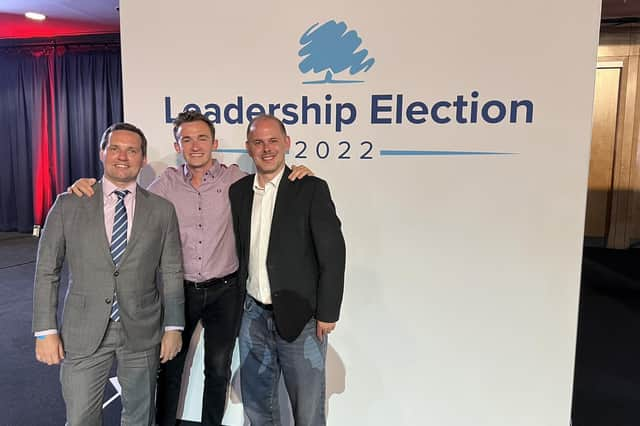 The protestors' gripes covered every issue under the sun from fracking to reversing our withdrawal from the EU.
This must be the more tolerant politics everyone is asking for.
I was seated next to Bolton West MP Chris Green, a bloke that has shown time and time again he puts his principles above politics, hence why he's still a back bencher, but he was fully supporting Liz Truss and he even held up a Liz for Leader sign throughout the hustings.
Our neighbouring town's Leigh MP James Grundy sat in front of me and we enjoyed a good chuckle at the various things the protestors outside had shouted at us.
As for the candidates, the room clearly favoured Liz Truss.
Whilst Rishi Sunak showed some impassioned moments, he cannot shake off his two-year reign as Chancellor coupled with the fact that he's just a little robotic when attempting sincerity.
Liz knew her audience better.
Yes, her ideas may be radical (heck some may not even work?!) but as we're experiencing unprecedented inflation and a cost-of-living crisis, I think outside of the box thinking is exactly what we need.
Liz isn't a perfect politician, she hasn't got Tony Blair's charisma or Rishi's money for expensive tailormade clothes, but she's got some grit and knows how to get things done and I have to believe that right now she is who we need, because what's the alternative?
James Grundy and Chris Green made very clear their votes are for Liz and as my free oversized t-shirt I was handed says, we have to put our trust in
Truss and that's how I voted.