LUKE MARSDEN: tighten the rules on firework sales to avoid another litany of injuries
​Can someone please explain to me the point of setting off fireworks in broad daylight?
Watch more of our videos on Shots! 
and live on Freeview channel 276
Visit Shots! now
You may as well get a match and set fire to your cash.
I suppose you could say that about fireworks in general, but the idea of literally setting them off so you can only hear them rather than see the sparkle is utterly ridiculous.
People would be as well just play the sounds of loud bangs on YouTube or go and watch The Galleries demolition.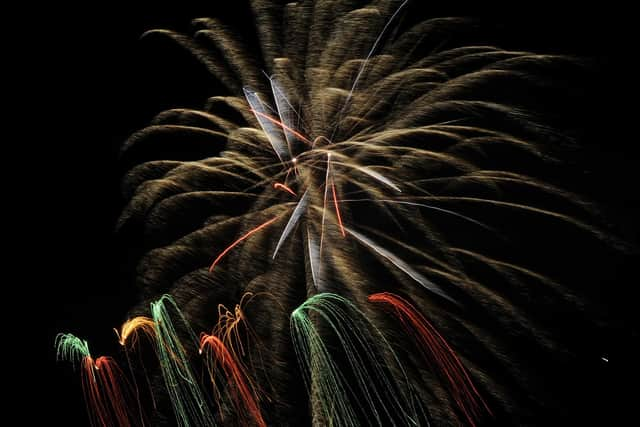 I'm not anti-fireworks; I believe they have a place in society and can create a certain excitement at events. But given the increase in people having pets and the ability of trouble-intent teenagers to somehow get hold of them, I think the time has come to ban sale of fireworks to individuals.
I lost count last month of the number of times I heard the whizzing sound of a firework shoot up during the middle of the day. What on earth is the point?
When I was a kid, ahead of Bonfire Night my parents always offered me the choice: we could have fireworks or I could go to Toys R Us and pick a toy. I always opted for the toy.
Fireworks are great for organised displays on New Year's Eve. The London ones are often spectacular (although I think we need to rein in how many we have, given these are partly taxpayer-funded!) and even local to home, lots of pubs across Wigan are planning bonfires and firework displays.
Properly organised displays are one thing and a benefit to the community, plus often the host pub often raises funds for a local charity which is great.
But the time has come to stop amateur bonfires where everyone just brings a plank of wood and a box of Catherine wheels.
I could go online right now and order a large "big daddy box of fireworks" without any checks and get them to my house.
This is a problem and last year over 10,000 people reported firework injuries. This is a madness that needs to fizzle out quickly.