LUKE MARSDEN: ​Too much toadying towards big name TV celebrities
​I've never met Russell Brand but I'm not remotely shocked by the recent allegations. Is anyone?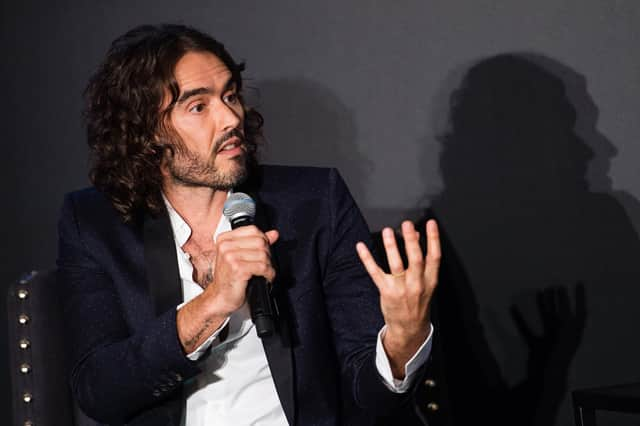 ​The guy has made millions on vulgarity towards women, sexual promiscuity and being controversial from the get-go.
Alongside his bizarre dress sense, dragged-through-a-bush sprayed hair and a posh accent, Brand has utilised these tools to his advantage. But at what cost?
I never crossed paths with Brand at Endemol, as he finished presenting Big Brother's Big Mouth the year before my series. But having appeared on every spin-off show since 2008, I'm not surprised if he did manage to run rampant there.
There was always a sycophancy towards spin-off show hosts. The production team couldn't do enough for them, and whatever they wanted they got. I just hope in Brand's case he didn't get everything he asked for.
The internet is alive with conspiracy theories that "mainstream media" are trying to take down poor Russell and the former sex and drug addict turned yoga and wellness coach is now a victim of "the machine" out to get him.
Many aski why the alleged victims haven't gone to the police and instead of selling out to The Times and C4? Perhaps they did go and weren't believed, perhaps they wanted trial by media instead.
This has hit Brand hard with Google stripping him of his YouTube, and brands abandoning him like rats from the Titanic.
Where does it end? Even Downing Street notes the "concerning and serious allegations" and it's likely police will investigate, but is it too little too late? Brand has had his fun, made his money and is literally in the LA sunshine.
I never found him funny; his over-inflated use of larger words for the sake of it was tedious, and even at the time I did wonder if his projecting of sexual exploits was only part of his act.
It is clearly turning out that this was far from a comedy routine and the laughter has stopped.