LUKE MARSDEN: we need our politicians to be passionate
​I've absolutely no issue with Education Secretary Gillian Keegan's f-bomb remark when she assumed a TV interview was over.
Watch more of our videos on Shots! 
and live on Freeview channel 276
Visit Shots! now
​I've got more of an issue with ITV News leaving the camera on when she was clearly taking her microphone off.
We all say things in the heat of the moment that we probably don't mean or ever intend for a mass audience to hear it. Heck, I said a LOT of things in the summer of 2008 that I didn't want my housemates to hear.
Being a politician, I'd imagine, is a thankless task, but being in charge of a department currently overseeing crumbling schools is probably quite the pressure cooker.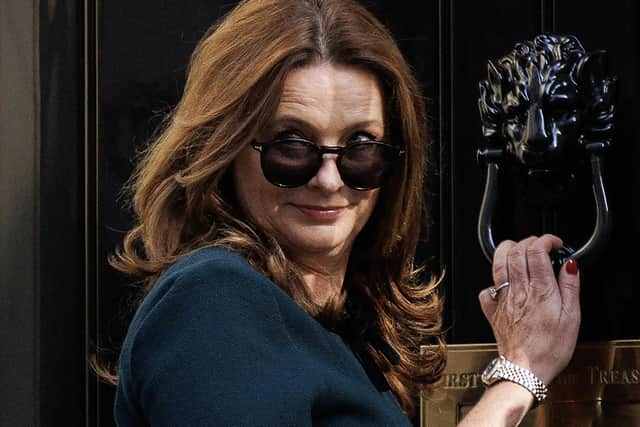 This may surprise you (especially as our PM and Chancellor act like androids) but our elected leaders are in fact human beings. They aren't infallible, and I personally prefer it when we see them acting like they aren't pre-programmed robots.
Boris Johnson's mass appeal was that he very much (probably too much) acted like a normal human. He was gaffe-prone even when he wasn't intending to be and he was the sort of politician we could enjoy a pint with in The Berkeley. Can you imagine sitting in the Moon Under the Water with Theresa May?
The Raac scandal is a mess that needs to be fixed ASAP but we cannot just blame "the government" as one big bland blob. What about school governors and elected boards, don't they share responsibility?
Keegan probably has hundreds of folk all telling different things to do, all knowing they won't be accountable. Her name will be on the (concrete) block if it backfires. I think we should permit her to drop a supposedly off-air expletive.
If we don't want politicians with a bit of spunk then we should stop complaining when Jeremy Hunt and Rachel Reeves pop up and talk for half an hour in the same monotone without changing expression.
Give me Bojo and a pint any day.