LUKE MARSDEN: What to do about Wigan's pigeon plague?
​What I'm about to say won't seem a major problem in the grand scheme of things but it's an issue people are concerned enough about to contact me to raise awareness.
Published 17th Mar 2023, 04:55 BST

- 2 min read
And it's that Wigan has a serious pigeon problem.
In this column in 2020, I spoke about my own personal plight with the flying rodents. They had entered self-destruction mode in my back garden, kamikazeing into my windows causing either total paralysis or death to themselves. The problem has spread and Wigan is in a full-blown pigeon crisis.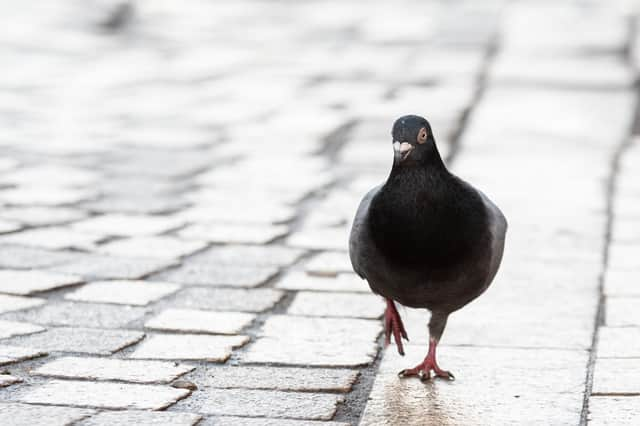 While in the town centre filming last weekend I saw with my own eyes the total mess these winged beasts had unleashed on the town centre.
The circle outside the Moon Under the Water on Market Place seems to be their favourite spot; the numerous benches are totally unusable as the pigeons have claimed them.
The benches were in such a state that even going close to them would probably result in histoplasmosis. Only one gentleman was sitting down and to do this I assume he had to claim the spot at the crack of dawn and not move for the day.
There were more pigeons scrating around than people. I've long championed our town centre but this is another issue to pile on the list.
It's one, however, that can be easily solved and for a change wouldn't actually be that costly, unlike other town centre initiatives.
You can get pigeon repellent kits on Amazon for £15. I'd rather my council tax be spent on practical items like this.
Benches in the town centre aren't decorative but at the moment they look like a failed art project because of the pigeons.
Readers of this column have expressed their own concerns that pigeons are taking over our town and we need to put a stop to this now. We can't allow this problem to grow wings (sorry) if we don't tackle this now, when will we?
These pie-seeking beasts are menaces we must purge from Wigan.