Yvonne Fovargue MP: ​Increasing numbers run out of road as inflation rises
We all know the Dickens quote from David Copperfield: "Annual income twenty pounds, annual expenditure nineteen and six, result happiness. Annual income twenty pounds, annual expenditure twenty pounds and six, result misery."
Published 11th Feb 2023, 04:55 BST

- 2 min read
We like to talk about bumps in the road. Sometimes that's true. An unexpected life event, such as a job loss or bereavement, can derail people.
Ultimately, many can recover if they are given the right advice and shown enough forbearance.
But increasing numbers have run out of road.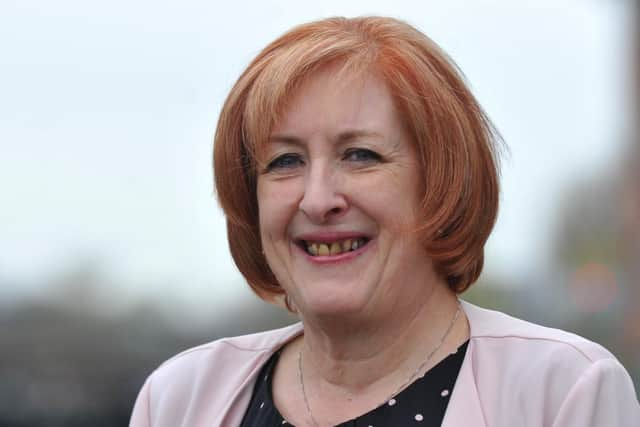 The fact is that things have been getting worse for millions of our citizens, particularly because of the cost-of-living crisis.
Things will get better we are told. But inflation is still over 10 per cent and today interest rates were hiked by another 0.5 per cent, taking them to four per cent and piling more financial pressure on households in a bid to get inflation down.
Advice agencies are not only seeing many more clients but they're also seeing new kinds of people. More in full-time work, more homeowners, more professionals, more middle-class, if you will.
Of course, there are practical measures which can help. For example, we need to reduce the energy price cap and halt the forced installation of pre-payment meters in homes, where customers pay the highest rates for energy and are at risk of self-disconnection without any discussion of their circumstances.
We also need to end the five-week wait for the first universal credit payment, which has contributed to the 1.8 million households finding themselves in debt to DWP after taking out a loan, and allow people to go back to receiving assistance if their job fell through after a year, without another work capability assessment if they bail out of the job, which can take weeks.
But we also need to overhaul the kinds of debt solutions advice agencies can offer. I warmly welcomed the introduction of 'breathing space', which gives a debtor respite from their creditors while they get their finances back on track.
I believe that the time has come for a full, holistic review of all debt solutions to be undertaken.
We need a system that is simple and straight-forward and, crucially, which ensures people in debt are always able to access the solution that best suits their needs.
And there is the question of cash. We are moving towards a cashless society but there are still many millions of people who rely on cash for daily transactions, especially those on low incomes who find it an excellent budgeting tool.
Banks close their branches at an ever more rapid rate, fearful of the increased obligations of being one of "the last banks in town", while unviable ATMs disappear from the High Street daily.
Payday loans and rent-to-own products were often presented as solutions to the hard-pressed consumer, but more than often they simply contributed to debt, and I have my doubts about those Buy Now Pay Later outfits that promote excessive borrowing to young people as "treat yourself" retail therapy.
There is no easy solution to the current debt crisis. But we now need to move from the stage of temporary fixes to long-term solutions.
If we do not, then many millions of our citizens could still be paying for Christmas 2022 this time next year, or maybe beyond that.