Yvonne Fovargue MP: ​​It's time for a general election
Now that the Party Conference season is at an end, we can see the forthcoming election battleground more clearly.
Watch more of our videos on Shots! 
and live on Freeview channel 276
Visit Shots! now
The Conservatives have conceded that running on continuity will not work for them.
They know they can't run on their record of stagnating living standards, creaking public services and political chaos.
For that reason, they are trying to package Rishi Sunak as a change candidate. There are two obvious problems with the Tory plan to pitch themselves as change. Firstly, Tory reinvention becomes harder with each passing Prime Minister.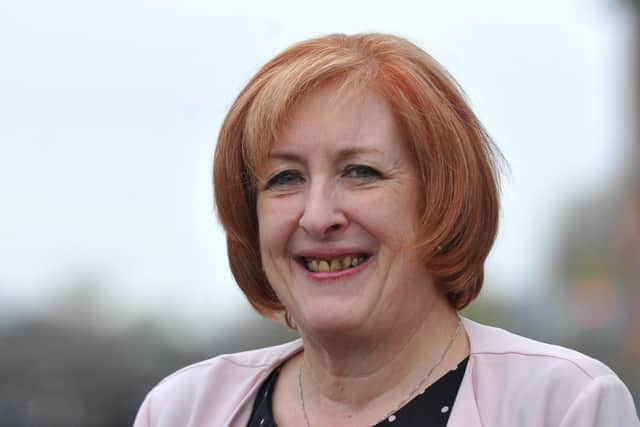 When you are the fifth Tory Prime Minister in seven years it becomes less and less credible to argue it is year zero and not year 13. There are only so many times the Tories can shed their skins and the tactic has run out of road.
Secondly, change from what? If Rishi Sunak is supposed to be change from his predecessors, why doesn't he take them on? Every time Liz Truss pops up, he looks the other way – he doesn't say she is wrong.
The truth is he is too weak to be a change candidate because he is lashed to the forces that he says we need change from.
I welcome the Tory concession that the country needs change but arguing that the solution is a fifth Tory term will not wash. That isn't change. That's carrying on with the failures of the last 13 years.
Contrast the above with Labour's Conference announcements including 700,000 extra dental appointments and incentives to recruit new dentists to work in areas with the greatest need; two million more operations and NHS procedures to cut waiting lists and a target of 1.5m new homes being built over the next parliament.
Labour doesn't just want to build new houses – we want the GP surgeries, schools, businesses and transport links that are the difference between housing alone and a community. A plan to tackle crime and anti-social behaviour.
These policies come on top of already existing commitments to ban zero hours contracts, outlaw fire and rehire, establish GB Energy and have a fair pay agreement in adult social care.
All of this was set out on the foundation of economic responsibility. We saw the consequences of reckless economic irresponsibility in the disastrous Liz Truss mini-budget last year.
Labour will be responsible with the public finances, respect the economic institutions that underpin economic credibility. Rishi Sunak should put the interests of the country first ahead of the Conservative Party and call a general election. When he does, Labour under the leadership of Keir Starmer will be ready.
What the Tories have broken can be repaired, what they have ruined can be rebuilt!