Yvonne Fovargue MP: ​Labour's plan to rebuild Britain
​After 13 years in power, the Conservatives have given up on governing.
Watch more of our videos on Shots! 
and live on Freeview channel 276
Visit Shots! now
With a legacy of stagnant growth, sky-rocketing mortgages, crumbling schools and hospitals, a cost-of-living crisis, the Tories have already failed.
And their sleaze, cronyism and failure to deliver on their promises means that they've broken politics, degraded Parliament and as a result people don't believe politicians will keep their word and keep their pledges.
Last week was the Prime Minister's first King's Speech, yet he has nothing to offer above division and more of the same.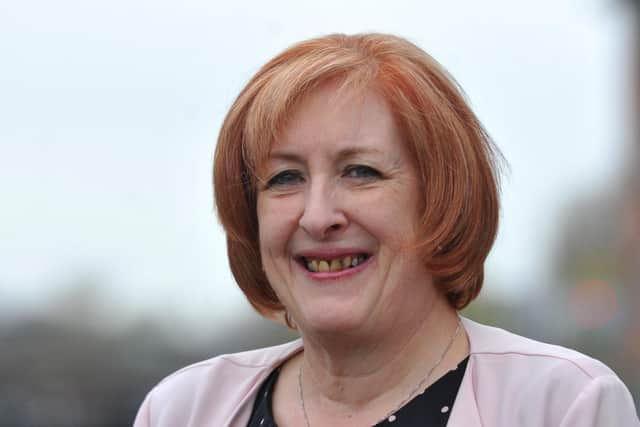 Labour will be using the coming week of parliamentary debates to show the choice facing the country - a failed Conservative Party or a changed Labour Party which has a plan to rebuild Britain and our public services.
Everything Labour sets out is on the foundation of economic responsibility.
We saw the consequences behaving recklessly with our economy during the disastrous Conservative mini-budget last year. And working people are still paying the price.
Millions of people are being denied an appointment with an NHS dentist when they need it.
The number of patients attending A&E with dental decay speaks to the alarming decline of NHS dentistry.
Labour's analysis of patient survey data suggests that 4.75 million people across England were denied an appointment with an NHS dentist in the past two years.
Figures show millions of people were either told no appointments were available or that the practice they contacted was not taking on new patients.
The inability for patients to access dental healthcare has forced many into A&E departments when their conditions have worsened.
Locally, my postbag confirms that many people can no longer access NHS dentistry with local practices either not taking on NHS patients or choosing to offer private practice at a monthly cost.
Last year, more than 200 people attended our local A&E with dental emergencies and across the country, some 67,000 patients attended emergency departments with tooth decay.
Patients are being forced into A&E with tooth decay, as they have nowhere else to turn.
A Labour government has pledged to provide an extra 700,000 urgent dentists appointments and reform the NHS dental contract, as part of a package of measures to rescue NHS dentistry.
Labour would also incentivise new dentists to work in areas with the greatest need, to tackle the emergence of 'dental deserts' where no NHS dentists are taking on new patients alongside reform of the dental contract to rebuild the service in the long run.
Currently, tooth decay is the most common reason for children aged 6-10 to be admitted to hospital.
Labour would introduce supervised toothbrushing in schools for three to five-year-olds, targeted at the areas with highest childhood tooth decay.