Readers' letter - July 27
'Wasps aren't as bad as people think'
Published 27th Jul 2018, 15:14 BST

- 3 min read
Updated 27th Jul 2018, 16:17 BST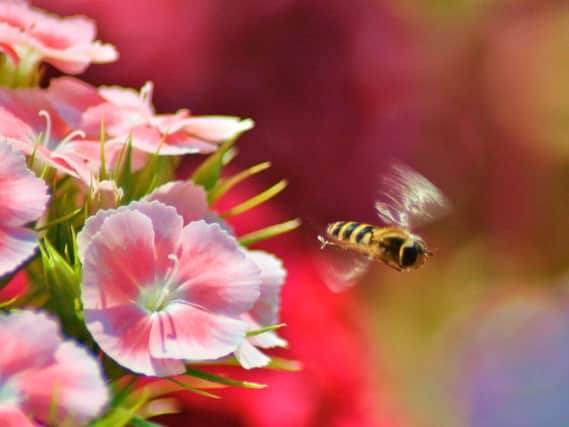 I have read a story which says wasp numbers will increase this summer. As a long-time gardener, latterly professional, I feel I must make some comment in support of wasps.
I have only been stung three times in 71 years and this incident was entirely my fault.
I had entered an old shed in springtime to find a large wasp fall down the back of my neck, furious at being disturbed suddenly
from his long winter sleep.
At present, I have two nests in the garden, both in large 'bird boxes', which perhaps should be renamed.
The inmates seem contented, even when given a shower from the hose after a particularly hot day.
I work around them and they me.
One of my most prized possessions is a three-year-old nest still attached to a beam in my shed roof which is, frankly, a work of art.
Millions of households in the North West of England face a hosepipe ban on August 5.
The water company United Utilities said seven million customers would be affected.
According to UK Water Industry Research, a hosepipe ban can reduce water usage by five to 10 per cent, which in the North West would amount to more than 100 million litres a day.
In their Shale Gas Statement of October 2015, United Utilities stated: "The North West potentially holds vast quantities of shale gas.
"We have worked with shale gas operators to understand their potential water usage.
"Even under the most optimistic assumptions for shale gas production in the North West, the water required for hydraulic fracturing would amount to less than one per cent of our current water production.
"We are confident we can supply these volumes without compromising our ability to supply water to our existing customers."
Assuming that their figure of one per cent is correct, around one fifth of the water we are being asked to save would be used up by the fracking industry.
Perhaps then we will be a little less willing to do our bit to save our precious water supply.
Water authorities are statutory consultees on fracking and, as the water supplier for the region, United Utilities has a legal duty to offer a supply to any legally operating company that asks for it.
But some companies, including United Utilities, are actively interested in fracking and have said they will allow it on their land, and seek to make money from the disposal of waste water.
So the company that has the monopoly on water supply and disposal in our region appears to be exploiting fracking to generate shareholder profit from those activities, at the risk of compromising domestic supplies.
Calm schooling, happier children
Just as the school holidays are beginning, I hear about an inspiring experiment at a secondary school in east London.
Pupils are not allowed to talk between classes.
Also, they must walk in an orderly line, in silence.
And three times a day, they queue silently on the playground before going to lessons.
The headteacher says poor behaviour has halved in a month, and pupils say that the school is so much calmer.
Hopefully, schools nationwide are aware of this experiment! Signs of progress, and happier, calmer children.
Vote for Boris the Badger
Well done Boris the badger (WP Letters, July 23). You've got my vote! I would have a very heavy punishment, too, for anyone committing these atrocities, and definitely not a cushy holiday in prison, either. Thank you Boris, you've made my day.