Readers' letters - September 13
We need tougher sentences
Published 15th Sep 2017, 16:23 BST

- 3 min read
Updated 27th Sep 2017, 11:51 BST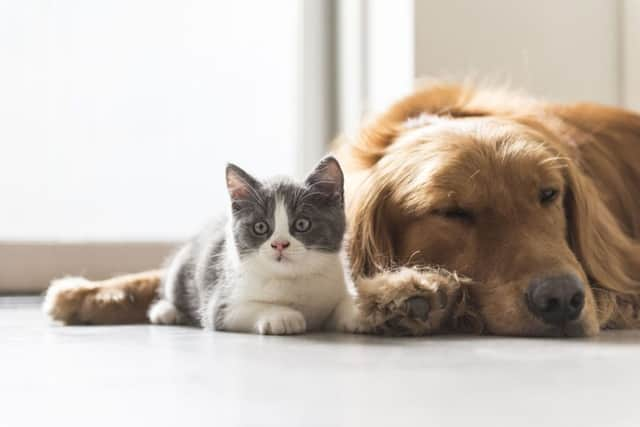 I have just supported the Battersea Dogs & Cats Home campaign calling for five-year sentences for animal cruelty offences.
Currently, the maximum sentence for such offences in England and Wales is just six months imprisonment, a ban from keeping animals and a fine. In Scotland, the maximum prison term is just one year.
These are the highest sentences the courts can give, even in the worst cases of starving, beating or killing animals which shock the public. In comparison, the maximum custodial sentence for fly-tipping is five years and theft is seven years' imprisonment. It's clear the current maximum sentence for animal cruelty is inadequate, and out of step with sentencing for other crimes.
As Battersea's new report shows, England and Wales has the lowest sentence across 100 jurisdictions, including Europe, the United States, Australia and many other countries. Battersea found that 93 per cent of these jurisdictions provide for a sentence of one year or more, 54 per cent can impose a prison sentence of three years or more, and 34 per cent of jurisdictions can sentence offenders to five years or more in prison. Battersea therefore believes that the maximum sentence should be increased to five years.
Increasing the sentence will help protect animals by deterring perpetrators from committing such criminal offences. Academic studies have found that animal cruelty offenders are five times more likely to also commit acts of violence. Therefore, the courts urgently need the flexibility to treat the worst cases of animal cruelty more seriously.
Please show your support by viewing www.notfunny.battersea.org.uk and taking action, it only takes a few minutes.
Now is the time to make the punishment fit the crime and to give courts the flexibility to punish animal cruelty properly.
Shameful to see so many homeless
We need to be disturbed by the continuing rise in UK homelessness, and of forcible bailiff evictions which, in England and Wales, reached a scandalous 42,758 in 2015 – up 53 per cent over 2010 following the displacement of Gordon Brown as Prime Minister. The homelessness charity Crisis predicts a rise of over 25 per cent over the next 10 years. It predicts that the number of rough sleepers, now 9,100, will go up by 76 per cent to 16,000 this decade. These figures do not include today's 68,300 'sofa-surfers' or 61,500 people in hostels or unsuitable temporary accommodation.
It is shameful that our nation, the world's "fifth richest", suffers this growing deprivation, with Crisis identifying welfare cuts as prime cause. The Child Poverty Action Group highlights "general and specific cuts in benefits, tax credits and universal credit" in real terms as a result of the four-year freeze imposed in April 2016, whilst any subsidies are "not well targeted on low-income families". It behoves us to support the call by Bishop Rachel Treweek of Gloucester for the freeze to be abandoned.
The notion that this country of allegedly 65 million people (probably nearer 75 million) cannot find sufficient labour after Brexit from within our own borders is absurd.
If we "can't get the staff" after leaving the EU, it will be because we are not educating our young correctly, and not adequately training them when they leave school.
Of course, UK employers currently prefer a well educated and trained Pole to a badly educated Brit.
The low wages we have now tell us there is a surplus of workers. If we took not a single extra migrant, the operation of labour supply and demand would balance out.
Countries have right to defence
The US Government has been threatening North Korea with nuclear war since 1950. I am against nuclear weapons – but I do accept a country has the right to defend itself from attack.