Readers' letters - September 14
We urgently need action to fix social care crisis
Published 15th Sep 2017, 16:26 BST

- 3 min read
Updated 27th Sep 2017, 11:37 BST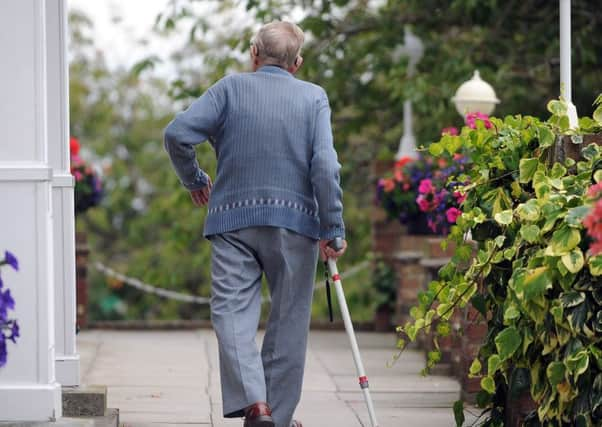 Sadly, the Independent Care Group has been warning for more than a decade that we are facing a crisis in social care provision, not just in local authority services but in the independent sector too – where the majority of such care is provided.
Social care has been starved of funding now for a generation and the upshot of that is starting to be felt.
Care homes – independently-owned and state – are closing and homecare providers are handing back contracts because they cannot be viably delivered. More than a million people are living with an unmet care need.
In 10 years' time, 7.5 million people will be aged 75 and over, and a million people will be living with dementia by 2021.
So the need for creating a sustainable future for care has never been greater.
The Kings' Fund says that, over the past 15 years, there have been two independent commissions, three consultations, five White and Green Papers and innumerable reports from think tanks, charities and other organisations, all into the future of social care.
As Sarah Wollaston MP, chairman of the Health Select Committee, said, we have had enough reports to know what needs to be done, what is needed now is action. If the Government was subject to the same evaluation by the Care Quality Commission as providers are, it would have been rated "inadequate".
The Government needs to provide a proper, sustainable plan for the funding and delivery of social care services for the future and it needs to do so now before more of our oldest and most vulnerable people – who deserve better – have to go without the care they need.
Rees-Mogg a shining example
At last, an MP not only prepared to have the courage of his convictions, but also to stand by them in public.
We need to support voices such as Jacob Rees-Mogg,
then perhaps Tim Farron would still be leader of the Lib Dems.
I am a supporter of' 'Moggmentum', which appreciates Mr Rees-Mogg for the honourable man he is.
He stands head and shoulders above so many MPs and he doesn't apologise two hours later due to upsetting some self-serving jobsworths who support freedom of speech only if it concurs with their bleeding heart way of thinking. He's a shining example to other MPs.
No skills and no qualifications
So the public sector pay cap will be lifted for selected staff ?
Good old divide and rule tactic, eh May?
May I remind everyone in this country that none of those in the House of Commons has any qualifications to do the job they do.
Hunt being the classic example.
No qualifications and no skills, just the right social connections.
Give heirlooms a new lease of life
BBC2's The Repair Shop is seeking damaged family and community heirlooms for its second series and objects of special significance at Christmas time for its Christmas special.
The series follows a team of skilled crafts people who restore damaged objects of sentimental value.
The experts work in a beautiful barn in the British countryside asthey fix and breathe new life into objects brought in by members of the public.
The experts are drawn from different disciplines such as furniture repairers, metal workers, mechanics, ceramicists, clock makers, picture conservationists, and up-cyclers, restorers and fabricators of every ilk.
If you have a precious object you'd like repaired, please email [email protected] or call 01273 224829