Readers' letters - September 15
Jeremy Hunt, don't promote this '˜flawed' health model
Published 15th Sep 2017, 16:30 BST

- 2 min read
Updated 27th Sep 2017, 11:33 BST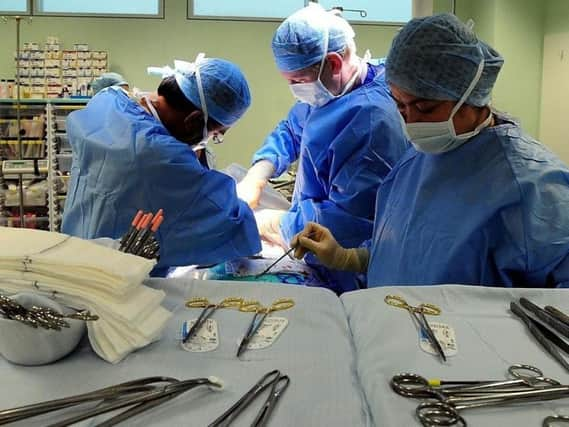 I have just written to Health Secretary Jeremy Hunt to say how appalled I am that, in recent years, the Department of Health has promoted to impoverished countries a financing mechanism that has burdened the NHS with debt and is threatening the provision of good quality, affordable health care in those countries.
The use of the 'Private Finance Initiative' to fund UK hospitals has been widely discredited including by the National Audit Office, the treasury select committee, and various government ministers.
The NHS is paying over £2bn every year to private companies for PFI contracts, and yet the Department of Health, through Healthcare UK, has been promoting the use of similar public private partnership (PPP) around the world.
PPPs put the health care of impoverished countries like Zambia and Liberia at risk of unjust and unpayable debt.
I am asking Jeremy Hunt to stop Health Care UK and the wider UK government from promoting this flawed model to countries in the global south.
Many of your readers will be aware of new research into public perception of migraine, which was published earlier this month.
The first joint research for our charities –The Migraine Trust, Migraine Action and the National Migraine Centre – signalled major worries over lack of support for those with migraine – a condition that affects one in seven people worldwide, for which there is currently no cure.
Almost two thirds (64 per cent) of people quizzed believed employers don't understand very much or at all about the nature of migraine and its effects on their staff.
Many sufferers have complained about inadequate backing from bosses, with earlier research showing that almost one in five migraine sufferers had lost a job through the condition.
And one in five (20 per cent) even think health professionals do not realise the characteristics and impact of the condition on their patients, according to the YouGov poll.
As a result of this research, our organisations saw an unprecedented number of enquiries from those affected by migraine on issues close to their hearts, from managing distressing symptoms and effective diagnosis to overcoming the stigma of migraine at work, or in education.
We are deeply concerned about the lack of public awareness of the disabling nature of migraine, and the need for this complex condition to be taken seriously.
We will continue to campaign for better understanding and support for a condition which, sadly, millions of people know first-hand is much more than 'just a headache.'
There's one rule for some ...
The TUC and individual trade unions, rather than conduct their negotiations with the Government for pay increases, would be better served by turning to another alternative. This is the body that surprisingly, or is that suspiciously, won a huge percentage increase for MPs shortly after the 2015 election. No mention then that the country could not afford it.