Ambitious projects moving forward as Wigan arts hub gets £1.2m emergency funding boost
Arts at the Mill CIC, which owns The Old Courts and the Royal Court Theatre and is involved in the transformation of Wigan Pier, has received money to cover its costs until next April while also supporting artists and Wigan's cultural scene.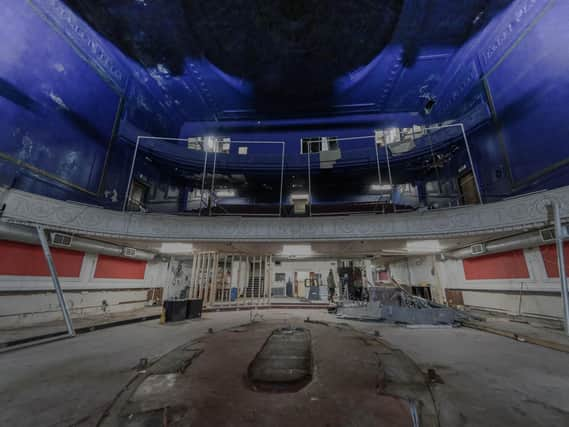 The organisation received a large grant of just under £1m from the Culture Recovery Fund, the Government's £1.57bn support package for the arts and heritage sectors, and has also received financial backing from Arts Council England, the National Lottery Heritage Fund, Power To Change, the Lottery's Reaching Communities Covid-19 initiative and The Clothworkers Company.
That, it says, has enabled it to embark on work at its Crawford Street base which is currently closed to the public as well as forging ahead with its development work at the Pier and at the old theatre on King Street.
However, the organisation says the large windfall has to be placed against a likely loss of around £3m in income over this financial year due to the Covid-19 pandemic, with around 80 per cent of money generated usually coming from events, food and drink and private hire of spaces.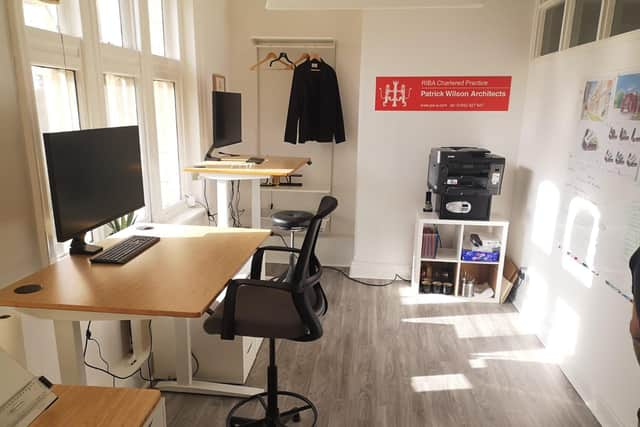 Managing director David Jenkins said: "We feel tremendously lucky and extremely grateful to have been awarded emergency funding.
"This money will help to safeguard our staff, our buildings and the projects we are involved in, all of which play a vital role in how we benefit our community.
"In addition to protecting what we have worked hard to create over recent years, we feel that we are now able to plan the next steps for our organisation and plan our re-opening stronger, and most importantly, fully intact."
Director Rebecca Davenport added: "The pandemic has affected everyone and virtually everything.
"The arts sector has been devastated and so we've had no other option but to change how we do things and come up with new solutions, some temporary, some long-term.
"We genuinely feel we've learned greatly from this forced process but closing our income-generating operations has been nothing short of the hardest thing we have ever faced.
"We can't thank the funders enough for this incredible lifeline at a time when we needed it most."
Having spent the last couple of years repairing the roof of the Royal Court Theatre and slowly stripping out all the paraphernalia remaining from its time as a nightclub, Arts at the Mill now says it has enough funds to complete the work so the venue can open once more.
The refurbishment will receive £450,000 from Historic England's High Street Heritage Action Zone project to spruce up King Street and £270,000 from Power To Change.
Arts at the Mill also wants to create a cafe and Northern Soul museum at the back of the site. Fund-raising for this remains ongoing.
The organisation is currently preparing the tenders for work on the theatre and hopes to make progress within the next couple of months while also providing jobs to Wigan people and companies where possible.
The Wigan Pier development, which came to a halt earlier this year when lockdown was brought in, is also beginning to take shape.
Boardwalks and glass balustrades have been installed along the canal and Arts at the Mill is in talks with designers Dawnvale over the final details of the interior works.
It is hoped residents will feel the design does justice to Wigan Pier's history and considers the site's ambience, functionality and heritage as well as complying with the new requirements to allow social distancing.
The borough's Victorian former courthouse is also the subject of a research and planning exercise to ensure it meets the town's needs.
The court room itself is being refurbished, a team is working on improving the music venue The Grand Vault and 14 studio spaces are being built for creative organisations and businesses along with a new recording studio.
It is hoped that this will help to generate a solid income which is not based on hospitality, while the studio will also host an upcoming community podcast series.
Staff are also working with local artists, stakeholders, the voluntary sector and the community to establish what is needed and how everyone involved at The Old Courts can work together going forward.
Rebecca Davenport said: "We always say that The Old Courts is your arts centre and right now in a time of uncertainty we mean it more than ever.
"We want to give the people of Wigan what they want, which is why we're working closely with the community to ensure voices are heard and everyone's ideas influence our strategy."
A tentative timetable has even been put in place for bringing the public back to The Old Courts, although this will depend on the coronavirus regulations.
However, the venue says it is currently working out what is needed to run safely and hopes to do some test events early in 2021 before hopefully reopening the doors some time around next April.
Arts at the Mill has also attracted the backing of a couple of high-profile supporters, with legendary Hacienda deck-spinner Graeme Park and esteemed BBC Radio 6 Music DJ Chris Hawkins coming on board as patrons.
The organisation has also created art during lockdown and is about to publish a book of creative writing and images submitted by the public, with further opportunities planned for the collaborators.