Ambitious transformation of church into community hub
St Thomas the Martyr Church in Up Holland is beginning another chapter in its long and storied history.
Published 31st Jul 2020, 16:03 BST

- 2 min read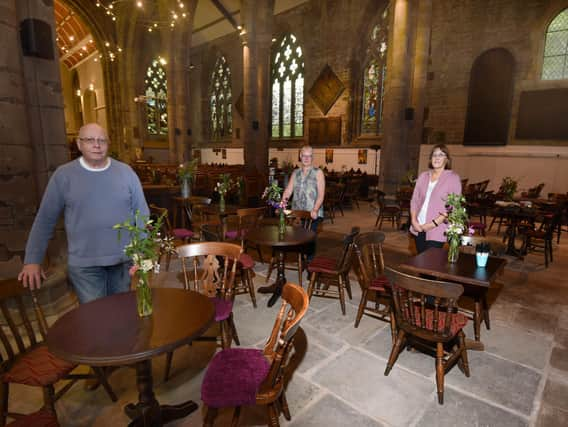 The congregation and clergy liaised with church authorities and the community to work out how the building could be altered to maintain its links with the past while also serving Up Holland in the 21st century.
A community cafe is being created and there will also be a Post Office counter for residents to use within the church building, as well as facilities for the toddler group which meets there. WiFi is also being installed.
The church is now anxiously awaiting the further easing of lockdown restrictions to be able to open up the building once more.
Rector Paul Lock said the new vision for the building was entirely in keeping with the way the church has sought to serve communities throughout its history.
He said: "We want to return to the Benedictine idea of the church being a community hub, a place open for everyone.
"The changes will help to revive our church by giving us the flexible space to organise many different activities and events there.
"It will also help us to establish the understanding that a parish church is a place for everyone because it belongs to everyone in the community.
"While the pandemic has delayed our plans for reopening it has allowed us the time to get work done inside the church.
"We look forward to welcoming lots of people as soon as we are able to."
Ideas for the future being discussed include a community cinema hosting regular film screenings and concerts taking place in the church.
The building is also being considered as a possible venue for local history exhibitions and other performances.
It has even been suggested that farmers' markets could take place in the church, something which was common in the Middle Ages.
Long negotiations were required before permission was given to carry out work on reordering the church's nave.
There has been a place of worship on the site since 1307 and there have been major changes to the church over the centuries in medieval, Georgian and Victorian times as well as the 20th century.
To find out more visit www.uphollanddalton.org.uk