Enter our Wigan in Photos competition
We are delighted to announce the return of our popular annual photographic competition – Wigan Borough in Photos, sponsored once again by Fairhurst Accountants.
Published 30th Sep 2020, 12:40 BST

- 2 min read
Updated 30th Sep 2020, 12:49 BST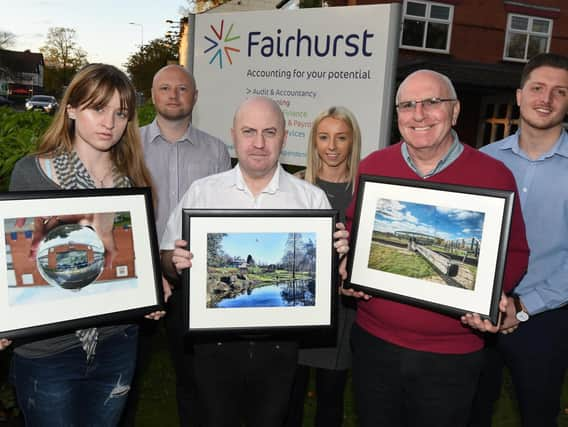 All you have to do is simply capture a photograph of your favourite place or scene in the Wigan borough and send it in to us!
It could be of a place of interest, people or a scenic shot – we want you to show us the best that the borough has to offer! We have £100 worth of high street shopping vouchers to be won plus a framed print of your photo, courtesy of sponsor, Fairhurst Accountants. Two runners-up will also receive a framed print.
Send in your entries (landscape only please) to: Wigan Borough in Photos, The Promotions Department, Wigan Observer, Wigan Investment Centre, Waterside Drive, Wigan, WN3 5BA.
Or simply email [email protected] with 'Wigan Borough in Photos' in the subject field, adding your full contact details.
A selection of the top entries will appear in the Observer and the shortlist will be selected by a reader vote. Our panel of judges will select the overall winner.
Closing date Friday, November 6. Standard JPI competition rules apply.
Fairhurst Accountants are proud to once again sponsor the 'Wigan Borough in Photos' competition, which highlights what a great place Wigan is to live - with stunning scenery, wildlife and architecture.
This is our sixth year of sponsoring the competition and we are always very impressed with the creativity of the photographs which bring out the real beauty in some of our well known and not so well known local places.
We hope that this year Wigan inspires even more people to enter the competition.
As an accountancy firm, we obviously spend much of our time looking at financial details for clients.
Although we love what we do, it is a welcome change to be part of this imaginative and visual process and to recognise the obvious talent and ability the local community have, to create such amazing images. We are always keen to take part in local initiatives and to help people account for their potential.
We find the 'Wigan Borough in Photos' competition particularly interesting, as it gives the whole community the opportunity to take part.
As technology advances many pictures will be taken on smartphones and tablets, as well as cameras - some on impulse and others with much planning.
This is what makes this competition special and we would like to congratulate everyone who takes part.
Visit www.fairhurstaccountants.com Twitter @fairhurstwigan.