Family's balloon found 1,000 miles away in Denmark
A balloon that was sent soaring from a park in memory of a dad who died has been found almost 1,000 miles away in Denmark.
Published 13th Aug 2020, 07:00 BST

- 2 min read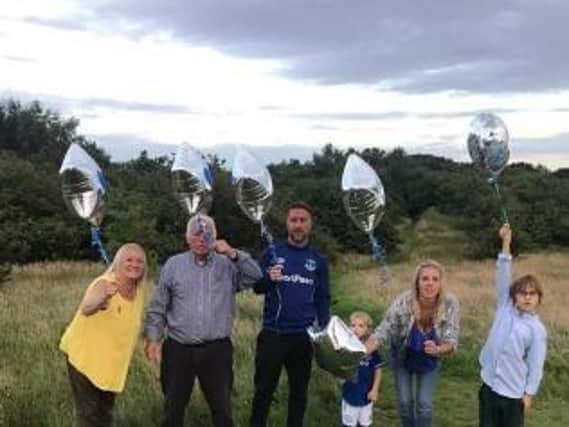 Relatives of Scott Davies, 40, let off five helium balloons at Beacon Country Park in Up Holland on July 21, the day of his funeral.
His family did it as a special tribute for the dad-of-one, from Skelmersdale, who died on July 12 after bravely battling a brain tumour.
They left notes and contact details on the balloons asking for anyone who found them to get in touch with the family.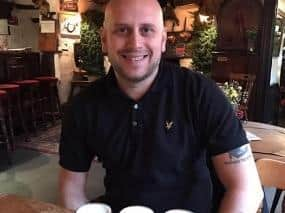 After not hearing anything for two weeks, they've been contacted by someone who found a balloon on a beach in the Danish island of Fanø, 966 miles away from the park.
Stephen Edwards, Scott's brother-in-law and Sarah Edwards, his sister, said the family were shocked at how far the balloon had travelled.
They said: "Scott had been ill with a brain tumour for quite a while.
"He'd had multiple operations but in the end we were told there was nothing they could do.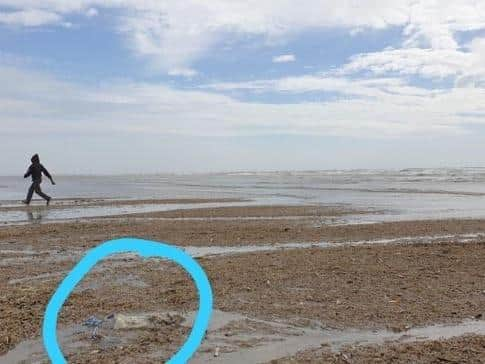 "He was in a hospice for the last couple of weeks and his mum and dad weren't able tosee him because of Covid.
"So in his memory on the day of the funeral, relatives let off five helium balloons with little messages on them."
The balloon that was found by a woman called Nadine had a message on it saying: "Shine like a star. Scott Davies. EFC. TD."
'EFC' denotes Everton FC who Scott was a big fan of and who he played for as a child for years.
The family received a text message from Nadine saying she had found it.
They said: "We just couldn't believe it as we didn't expect to hear back and certainly never expected a balloon to be found as far away as Denmark.
"We were in contact with Nadine and thanked her. She said it couldn't have been found in a more beautiful location."
They added: "It's incredible and we thought it would be nice for people to know about this as it's so unusual."