Fostering inclusion at Wigan Youth Zone
Inclusivity is a commitment that runs deep within our charity and, therefore, as Inclusion Coordinator at Wigan Youth Zone, I wanted to take the opportunity to shed light on the unique challenges that our community in Wigan and Leigh faces in terms of inclusive activities and the issues young people with Special Educational Needs and Disabilities (SEND) confront today.
Watch more of our videos on Shots! 
and live on Freeview channel 276
Visit Shots! now
Wigan and Leigh, like many other communities, are known for their diversity and vibrancy.
However, this diversity often presents us with challenges in ensuring that every young person feels genuinely welcome and valued.
We fully recognise these challenges and are firmly committed to addressing them proactively.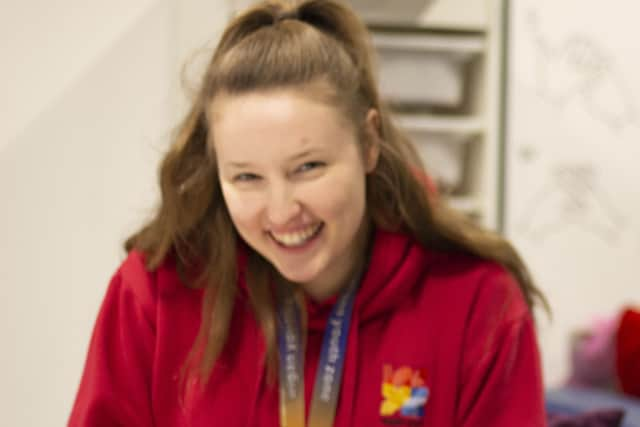 During my meetings with the Parent and Carer Forum, a dedicated space for parents and caregivers of young people with SEND, we have gained valuable insights into the hurdles they encounter.
All members of the forum shared concerns about challenges, including; a notable shortage of one-on-one support, the emotional and physical toll of caring for someone with SEND, financial strains, the widespread issue of sleep deprivation and a lack of personal time.
Wigan Youth Zone has adapted the provision for young people with SEND, in response to the feedback from the Forum and other partners, in line with the charity's unwavering commitment to supporting as many young people with SEND as possible – over the past 12 months we have supported 743 individual young people with SEND (12 per cent of the Youth Zone membership)
Most recently, we've introduced our "Sunday Inclusion Club", which is tailored for 11-15-year-olds with SEND.
We're proud to say that many young people who attend our Sunday Inclusion Club have not only found new hobbies but also forged new friendships.
It's a testament to the power of creating a supportive, inclusive space where everyone can be themselves.
But we are not alone in this mission.
There are many other organisations in Wigan borough that share our commitment to inclusivity, and we will continue to work in tandem with as many partners as we can, to ensure that, collectively, we provide a variety of opportunities for young people with SEND.
By collaborating, we create a network of support and resources that enhance inclusivity in our local community.
We recognise the unique challenges faced by young people with SEND in our community and provide a safe, accessible, and supportive environment for them.
We also encourage you to explore the other fantastic facilities in our local community that share our vision for inclusivity.
Together, we can make Wigan and Leigh genuinely inclusive for all its young residents.