Fylde cancer survivor says her rare late stage Hodgkin lymphoma diagnosis was a 'massive wake-up call' to improve work-life balance
A successful career woman gave up her high-flying job after a late-stage cancer diagnosis made her realise there was more to life than work.
Published 18th Apr 2023, 04:55 BST

- 3 min read
Watch more of our videos on Shots!
and live on Freeview channel 276
Visit Shots! now
Kat Kuczynska, 36, was told by doctors that she had Hodgkin lymphoma - a rare cancer that develops in the lymphatic system.
Kat, who was 26 when she received the shock diagnosis, said she'd ignored the signs for around eight months. But when she developed a cough she knew something was wrong.
She put her symptoms down to being 'overworked'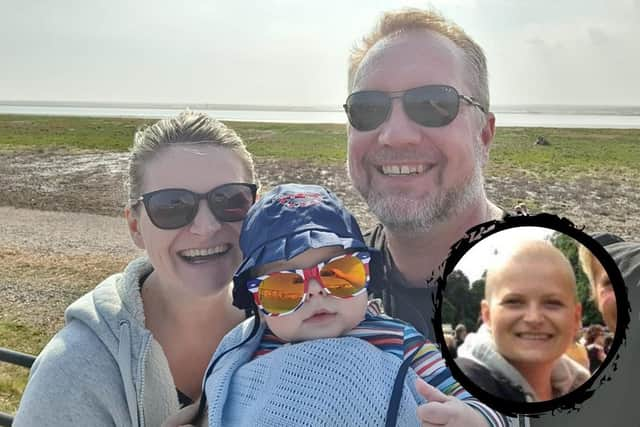 She told Blackpool Gazette: "I'd been ill for months and didn't realise it. My only symptom was that I'd been sweating a lot at night, and then I started with a cough. It just felt like a tickle in my throat and I kept putting it down to being tired and overworked but it wouldn't go away."
Tests revealed that while Kat had been 'constantly working' and hitting the gym, she had developed three tumours and had two more growing.
The biggest one, measuring 3 x 2 inches, was located in her chest and pressing on lungs - and she was in the late stages of the disease.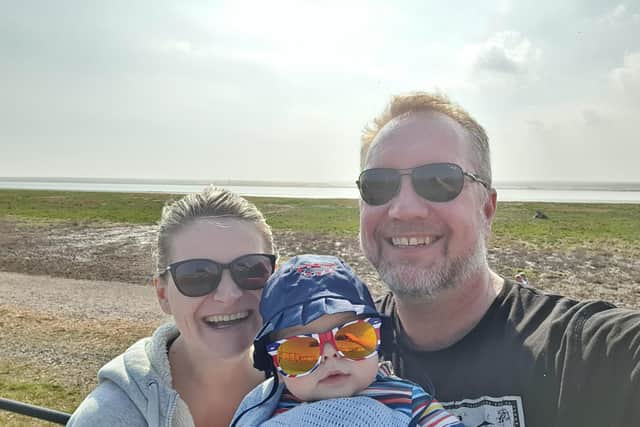 Exceptional care from a 'bubble of specialists
Originally from Poland, Kat said the care she received at Royal Bolton Hospital was 'exceptional' - so much so that she felt 'lost' when she was given the all-clear in 2018.
She received 12 rounds of chemotherapy over six months, followed by three weeks of radiotherapy, and said she felt protected by a 'bubble' of specialists, with nurses and consultants on speed dial.
"Somehow I got through it all and I found myself quite lost because suddenly I wasn't fighting for my life. I went back to work and my normal life but I just couldn't look at life in the same way."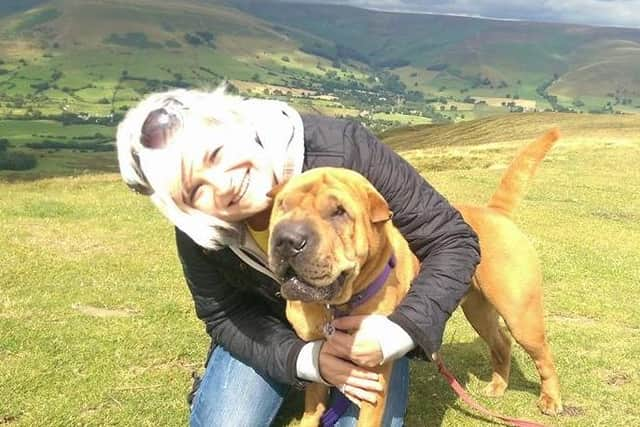 Cancer was a 'wake-up call'
Kat, who moved to the Fylde Coast in 2020, to live with her partner, Jonathan, said that cancer was a 'massive wake-up call' that made her rethink everything in her life.
"I had a good job, nice house and car, all by the time I was 24. It looked like I had my life together but on the inside there was something missing. I realised I had been chasing my parents' dreams, not my own."
'When I have kids I don't want to have to leave them for 11 hours a day'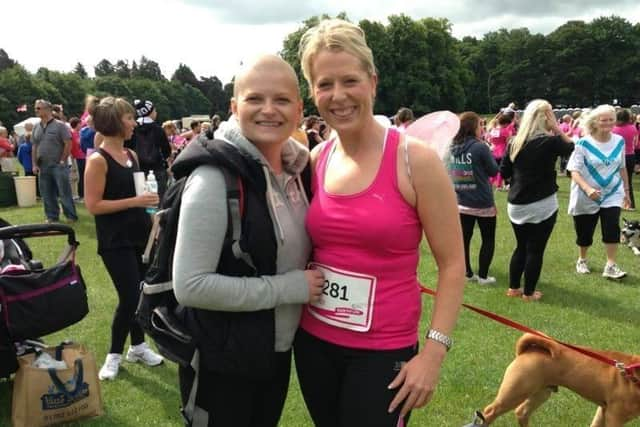 Having bought a puppy at the start of her chemo, Kat felt saddened to have to leave him to go to work.
"That little dog was the one thing that got me out of bed in the morning and it really hit me that I'm spending all my life away from home and the things I'm passionate about, like my dogs and horseriding. I also knew that [when I have kids] I don't want to have to leave them for 11 hours a day."
In her quest for 'freedom', she studied veterinary physiotherapy, began investing in properties and eventually quit her job in 2016.
'I didn't want to go back to my old life'
Although she got into debt along the way, she wanted to follow her heart and not waste another moment of life.
"At one point I was working six jobs, including dog walking and working the till at Morrisons. Everyone telling me to go back to my job, but i felt like I didn't want to go back to my old life."
Today, Kat works as a Business & Money Consultant helping other women use their businesses to build freedom in their lives through true passive income meaning they can work because they want to and not because they have bills to pay.
Helping women to make 'Lazy Profits'
She also has a son - despite being warned the powerful chemotherapy would be likely to leave her infertile.
"Although it put me and my family through absolute hell, cancer was one of the best things that happened to me because of the decisions I made after".
Since quitting her corporate job, Kat has built a hands-off property business, bought almost £1.9 million worth of properties, and now helps inspire other women to live the life they dream of, without burnout and without sacrificing time with their kids and family.
For money and business advice, follow Lazy Profit Lab at https://www.instagram.com/lazyprofitlab