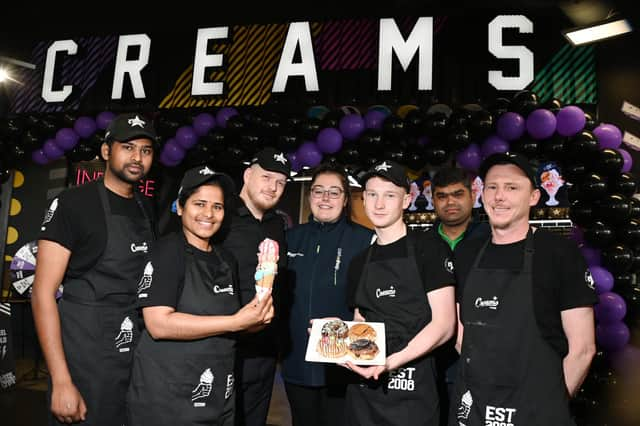 GALLERY: Look around Wigan's new Creams Café - including an F1 car and Premier League trophy
Take a look around Wigan's newest dessert shop.
Published 11th May 2023, 12:30 BST
Updated 11th May 2023, 12:38 BST
Creams Café has officially opened its doors at the BP garage on Scot Lane.
The official opening also featured the Premier League trophy and a Formula One car from French team Alpine as well as the chance to win an iPad if you purchase something during the month of May.
Creams Café Wigan is a family-run franchise offering a taste of Italy, with outstanding gelato, sundaes, crêpes, cookie doughs and more.