Lancashire author Elliot F. Sweeney talks debut 'heart-thumping thriller': "It's a dream come true, books are magical telepathy"
Lithe, smiling, and softly-spoken, Elliot F. Sweeney chuckles when I ask him how he finds the time. On top of being a father, husband, and community psychiatric nurse specialising in adolescent mental health and post-traumatic stress, he's also recently managed to eke out a debut novel from the staccato gaps in his brimming schedule. "I was determined," he says.
Published 13th Jan 2023, 04:00 BST

- 5 min read
Updated 18th Jan 2023, 11:31 BST
Watch more of our videos on Shots!
and live on Freeview channel 276
Visit Shots! now
The smidgen of a clue may lie in another admission. "I'm a long-distance runner, so I know I've got endurance in me," says Elliot. "And writing a novel is like running: you don't know where the pitfalls are along the way, but you know you'll go through a range of emotions and you might stumble, but it's a process. And I've got the mindset for the process."
Hailing from the capital but an adopted Lancastrian with nascent roots in Lytham, Elliot grew up on a diet of Stephen King and what he calls 'books that aren't considered very "booky books"'. A slow reader owing to his dyslexia, he nevertheless cultivated a love of narrative, enthralled by pacey, hard-nosed fiction leaning towards the noir.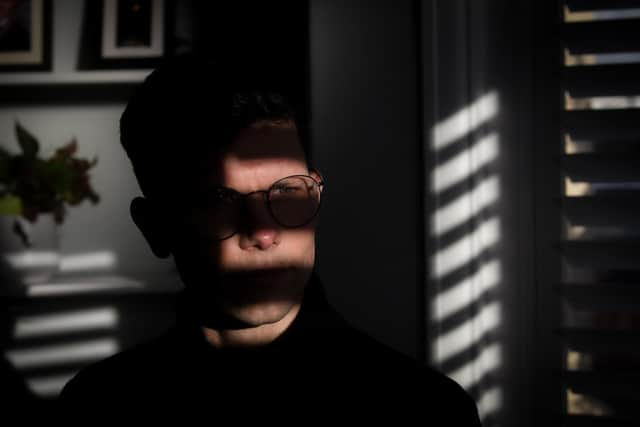 "I always liked reading, but I was never very good at it and, on top of that, while I liked English at school, I didn't know any writers or people who aspired to write, so…" he trails off. "I spent my teens and 20s just having fun and bumming around, but inadvertently gained a toolkit of experience which feeds into my writing now."
A switch was flicked in his early 30s, the lightbulb epiphany instigated by 'the onset of being an adult and thinking "oh my God, this isn't forever"', according to Elliot himself. The desire to do something he was really interested in throbbed away, unignorable as an ulcer. Creative writing courses were swiftly followed by a Fisher Scholarship for the renowned Curtis Brown Creative novel-writing course.
"The scholarship was a real game-changer because it exposed me to writers who take it seriously; people for whom it was a career, not a hobby," explains Elliot, 42. "I'd always admired the novel: there was just something about these strange things called books and I always thought writers must have magical powers.
"So I wanted to write one myself, something which fused my job in mental health with my love of hard-boiled detective fiction from the last century," he continues. "I wanted to smash those two things together, which is how ideas come about: different threads colliding like asteroids."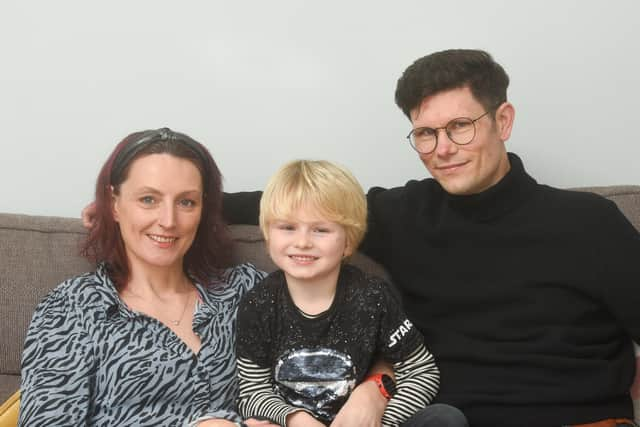 Describing his style as 'Lee Child meets Nathan Filer', Elliot embarked on the marathon task with a unique edge of steel, eventually producing The Next to Die, the first book in his new Dylan Kasper series which is set to be published next month by Wildfire/Headline. Loud with stylistic echoes of the noir tradition, it has been labelled a 'heart-thumping thriller' by experts.
The book sees Dylan Kasper at something of a crossroads, living in self-imposed reclusion from his former life in the police and in the midst of a self-destructive downward spiral following the death of his daughter five years before. When the son of an esteemed professor jumps under an inner-city train, however, he's shaken back into life.
Verging on bleak in its hard-nosed nature, the flinty book draws on Elliot's 20-year career working in mental health, touching on topics such as death by suicide and self-harm and exploring the expanding ripple-rings such incidents have on individuals, families, and communities.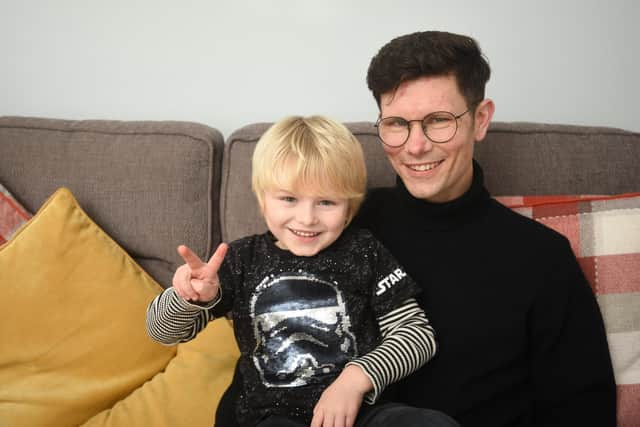 "Themes from work definitely influenced my writing," says Elliot, who recently received a London Writers Award from the non-profit organisation Spread the Word. "The book is bleak but the topics are very real to me. I wanted to explore them and fiction's a great way of doing it because you're a step removed.
"Also, I'm never short of a minor character or two because, in psychiatry, you bypass the 'getting-to-know-you' phase which most human relationships have," he adds with a smile. "Within minutes, I'm talking about trauma, abuse, and death with people from all walks of life and backgrounds who then flit around my head, meaning character-building comes easier."
A concerned view from inside the NHS
But, away from constructed worlds of narrative fiction, Elliot's two decades-worth of experience on the healthcare front-line culminating in the current NHS crisis gives him severe pause for thought. "I've worked in mental health in London and the North West [and], in my current role, I go to pretty much all the hospitals in Lancashire to carry out assessments, psychiatric and general.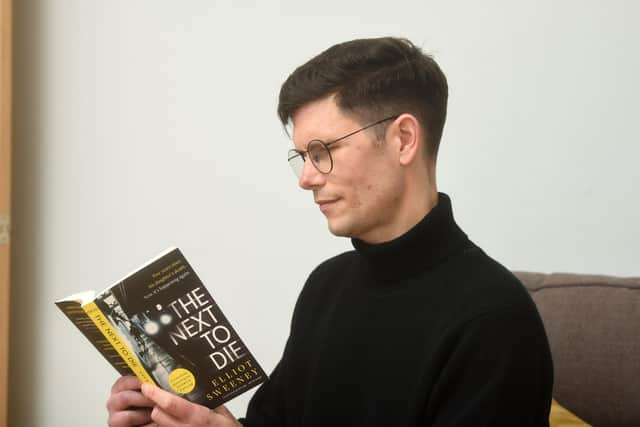 "It pains me to say that, in my career to date, I've never seen the extent of pressure on services," he adds. "Walk into an A&E at the weekend and you'll see people who should be in cubicles lying on stretchers in halls and waiting rooms, hurt and confused, with no privacy. The staff are all doing their best, but these are unprecedented times, the effects of years of cuts.
"I'm concerned about the future," Elliot adds. "Particularly for vulnerable client groups such as the elderly and those with mental health needs who I see."
This is the moment when, given the in-built importance inherent in his day-job, I ask how Elliot finds the time to write as well, let alone the mental or emotional bandwidth. "Finding a balance between work, life, and writing was so hard," he says, smiling. "It was late nights, early morning, sacrifices, and grabbing opportunities where they arose.
"But I once asked the writer Will Self for tips and he just said 'what are you willing to give up?'" he adds. "Writing takes time, but it's rewarding to pursue stories and it also got to the point where not writing was painful because I didn't want to get to 45 and feel like I'd not tried something I'd always wanted to.
"Sure, it's hard - I've got several unfinished manuscripts in my drawer which will never see the light of day - but that's all part of the process," continues Elliot. "Some days, the characters just don't turn up and you're sitting there staring at the screen thinking 'what am I doing, wasting time on my own like this?' But the sense of achievement at the end…"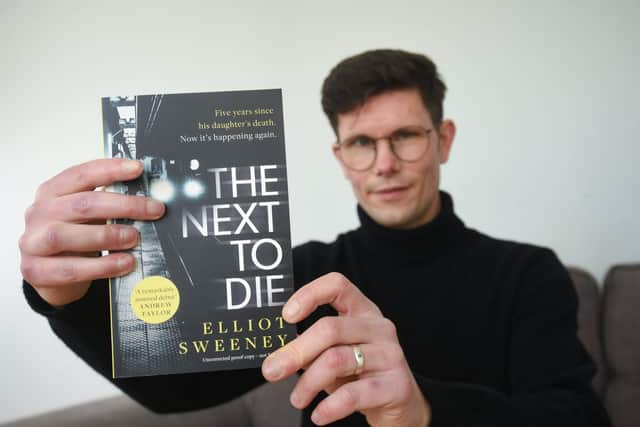 He trails off, hands mid-air from punctuating his point. "Then it's done and it's weird and almost overwhelming when you see your journey reduced to this strange object called a novel," he finally adds. "Thoughts I've had at bus stops or chicken shops are now on pages that people I've never met in parts of the world I'll never go to will read.
"It's strange, but that's where the magic is, in that unusual telepathy."
Navigating the cut-throat world of publishing
While plans to pull back from the regular work to commit more time to being a full-time writer may have been shelved for the time being - "I had this fantasy that I could be a full-time writer, but that ain't going to happen anytime soon!" Elliot says, laughing - who knows what the future holds.
"Writing is a precarious industry and I naively thought that, when you had a book deal and an agent, that's it, you've arrived," he says. "But there are hundreds of writers out there with well-known agents and deals who are struggling. It's a tough business, so I'm constantly thinking about the next project. I'm finishing the second book now and mapping out the third.
"The fact that my book has been published and there are others coming is brilliant: a series was always the aim, so now it's just about creating an arc, which is really exciting," he adds. "And I can't wait for publication: there's been this big drum-roll of preparation, so I'm excited. It's a dream come true and I'm just so happy."