Lancashire Day celebration taking to skies over Wigan
An aerial message will be shown over the borough this week to mark the important occasion.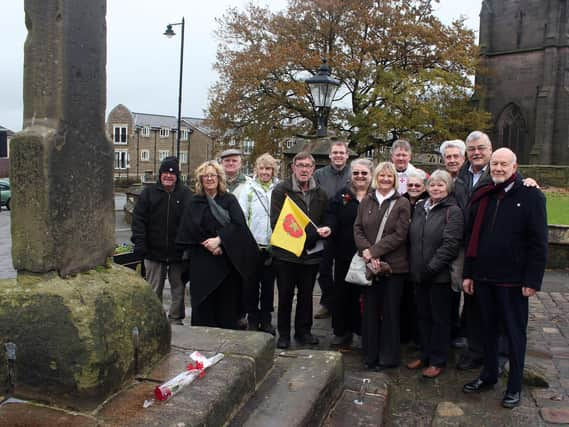 Lancashire Day falls on November 27 each year and celebrates the anniversary of King Edward I summoning elected representatives of the county to Westminster to attend the Model Parliament back in 1295.
The Friends of Real Lancashire have been raising awareness of the historic county of Lancashire and its identity since 1996 and usually puts on a variety of events to mark November 27.
This year, however, the Covid-19 pandemic has put a spanner in the works for hosting events that bring groups of people together.
Instead, the voluntary organisation is hiring an aircraft and will fly a banner proclaiming a Lancashire Day message over much of the historic county on Friday.
It will be in the air for around three hours and should be visible over Wigan at around 11.25am.
Friends of Real Lancashire chairman Philip Walsh said: "Since 1996, Friends of Real Lancashire has been at the forefront of coordinating events throughout Lancashire.
"We have had town criers out in the county shouting the Lancashire Day proclamation; there have been hotpot suppers; folk and dialect events; dinners and charity fund-raisers. We have also distributed Eccles cakes to food banks.
"This year, due to the Covid pandemic restrictions, events have been curtailed somewhat so we have decided to take to the skies. We have hired an aircraft to trail a banner to fly over much of Historic Lancashire."
Eagle-eyed Wiganers are being asked to look out for the plane and keen photographers can enter a competition to take the best snaps of the aircraft flying over the county.
The historic county of Lancashire covers an area of 1,909 sq. miles with a population of almost five million people, stretching from the River Duddon in the Lake District in the north to the River Mersey in the south and from the Irish Sea in the west to the River Tame in the east.
The Friends of Real Lancashire designed a new flag for the county, which has previously been seen in Wigan at Lancashire Day events, in 2008.
The group, which promotes the identity of the historic county, has also marked Lancashire's boundaries with stones and plaques.
To find out more visit www.forl.co.uk