Madness in lockdown as Wigan residents produce hilarious video to band's hit song Our House
The community on Pemberton Road in Winstanley certainly channelled the spirit of Suggs and co for their light-hearted film.
Published 8th Apr 2020, 11:04 BST

- 1 min read
Updated 8th Apr 2020, 12:28 BST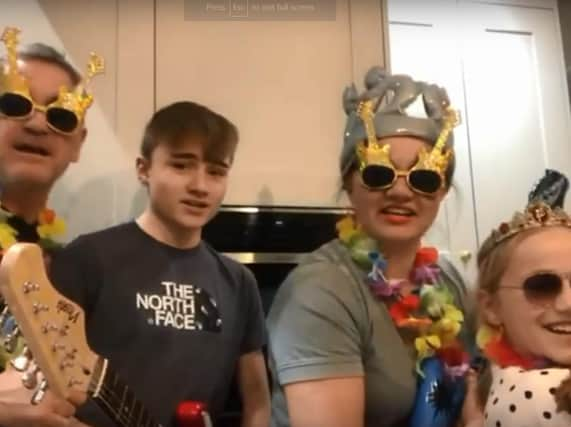 The video was the idea of resident Nikki Ince, who decided a song about the place residents are now restricted to around the clock except for essential travel would be ideal.
And her neighbours certainly rose to the challenge, with fancy dress outfits, musical instruments and family pets all making appearances.
Finance manager Nikki, who appears a couple of times in the video with her husband Peter and their daughters Layla, Robyn and Annie, said: "I just said let's do a music video one day.
"We started to think about what would be funny and as we felt we were going mad a bit we went for Madness.
"I put it on our community What's App group asking who was game and had a really good response. I edited it all together, sent it to the group and everybody was laughing their heads off, saying they really enjoyed doing it.
"It kept the whole street entertained and busy over the weekend.
"It's a real mix of old and young people on the video and everyone's been very creative.
"Everyone on the street is technically a stranger but it doesn't feel like that any more."
The video is also available at www.youtube.com/watch?v=YFp7xN3QeHg