Man and pregnant woman rescued from water after becoming stranded
They were out for a walk when they stepped onto ground that was more treacherous than they had thought.
Published 17th May 2020, 09:21 BST

- 1 min read
Updated 17th May 2020, 09:22 BST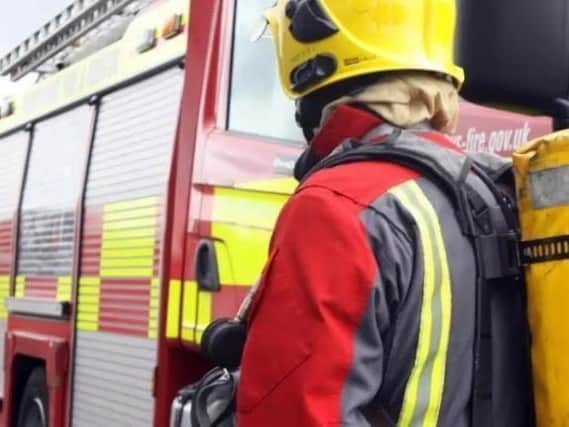 Fire crews, including the technical rescue unit, were called to the incident in Leigh just after 7.30pm on Saturday.
They found the two people had been crossing a field near Green Lane in Higher Folds when they came to a brook that is often dry but where the water was deeper than it initially looked.
The man ended up with water lapping at his shoulders and the woman was standing next to him.
They were rescued from the brook and were suffering from cold and shock.
However, they were otherwise unhurt.
Watch manager Simon Cording from Leigh fire station said: "The brook is normally dry and it didn't look like there was very much water in it, but then it got a bit deeper and they both became stranded.
"He had found a particularly deep spot. They both froze at that point and waited for us to come to help them, which was the right thing to do. They didn't want to risk moving."
The rescue operation lasted around 20 minutes.