More children living in low-income families in Wigan last year
More children were living in low-income families in Wigan last year, new figures show.
By Patrick Jack
Published 23rd Jul 2020, 10:47 BST- 2 min read
Updated 23rd Jul 2020, 10:50 BST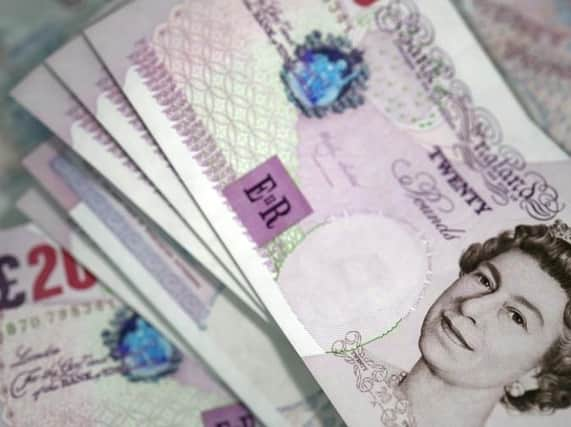 A family is defined as low-income if they earn less than 60 per cent of the median income – a measure of average earnings which takes the middle point – before housing costs are taken into account, which is currently £308 per week.
In Wigan, 20.2 per cent of children under 16 were living in families with relative low incomes in 2018-19, Department for Work and Pensions figures show.
That was an increase compared to the 19.6 per cent recorded in 2017-18, and means 12,368 children in the area now come from low-income families.
A family has to have claimed Universal Credit, Tax Credits or Housing Benefit at some point in the year to be counted in the statistics.
Across Great Britain, the proportion of children belonging to families on low incomes rose slightly to 18.4 per cent in 2018-19, compared to 18.2 the year before.
This amounts to 2.3 million children throughout Britain, which the Children's Society said should "appal us all".
Dr Sam Royston, director of policy and research at the charity, said: "Living in poverty has a hugely damaging effect on children's lives, leaving them more likely to experience low well-being, poor mental health and with poorer future prospects.
"Without substantial intervention the coronavirus will undoubtedly unleash further harm to the poorest in society. There is no time to waste."
The charity is calling for the Government to end the five-week wait for Universal Credit, suspend the No Recourse to Public Funds condition which stops many families from accessing benefits, and make a long-term commitment to local welfare assistance.
The DWP figures show huge variation across Great Britain, with 38 per cent of children under 16 in low income families in Oldham, Greater Manchester, the worst-affected area.
Helen Barnard, acting director of the think tank Joseph Rowntree Foundation, said an uplift of £20 per week for families with children claiming Universal Credit would keep many from being pulled into poverty.
She added: "Children growing up in poverty are locked out of opportunities and unable to take part in society to the same extent as their peers. As a compassionate society, we cannot accept this."
A Government spokesman said the number of children and pensioners in absolute poverty has fallen by 200,000 compared to 2010.
He added: "We're giving councils an unprecedented package of support, including £4.3 billion of emergency funding during the coronavirus pandemic and we have injected over £6.5 billion into the welfare system."