Pandemic is no obstacle to fostering, says Wigan couple
A Wigan couple today shared their experience of fostering as they celebrate a third of a century of providing care for youngsters.
Published 13th May 2020, 09:33 BST

- 3 min read
Updated 13th May 2020, 09:34 BST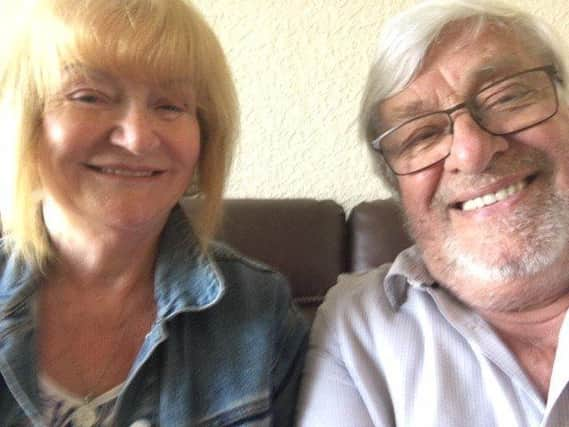 This Foster Care Fortnight (which runs to May 24), Theresa and David Winnard from Highfield, want to share what they have learned during their time as foster carers and how they're coping as the country continues to fight a public health pandemic.
More than three decades ago, Theresa found her calling after hearing a news story involving a child in care. Afterwards she and David, approached Wigan Council to see how they could help others.
Theresa said: "The news story I saw was very sad and it resonated with me. Something clicked and I knew then I wanted to provide a stable home for children in need. We came to Wigan Council initially, which was brilliant because their way of working meant I could continue with my previous full-time job as a nurse.
"We did leave for a time to work with a private agency but we came back to the council because the support they offer is so much more consistent. They also have links with many other services, which helps us to give our foster children everything they need."
Since becoming a full-time foster carer, Theresa has gained a degree in health and social policy.
She added: "The training we get with Wigan Council is fantastic. It really does provide you with the skills you need to be sensitive at this job. But I wanted to further myself even more and do what I can to really connect and understand the children in my care, so I completed a degree.
"Fostering has been really rewarding. It isn't always easy but I've kept in touch with a lot of the people I have fostered, and to hear of them starting their own families and have children who have no need to be involved with the care system is brilliant. I like to think that their time with us, whether it was long or short, contributed to those positive decisions."
Wigan Council recently announced a new way of working to accommodate foster carer support throughout the Covid-19 pandemic, including virtual one-to-one sessions, home tours and assessments.
Coun Jenny Bullen, cabinet member for children and families at the council said: "We're very lucky to have people like Theresa and David who are so passionate about helping to change a child's future.
"We're committed to providing tailored support to ensure our carers have everything they need to help those in their care. The current public health situation has meant our teams have worked tirelessly to ensure the same standard of service and support can be provided across the borough. We're pleased that we've been able to adapt under these circumstances.
"Although we welcome new carers all year round, Covid-19 has placed an increase in demand for foster child placements, so we are particularly keen for more people to join us now.
"If you've been thinking about fostering, or have previous experience and would like to start again, please get in touch with us so we can ensure all of our children in care can be placed in loving, safe homes."
Theresa added: "The level of support we receive from the council has been great. Even now during these times, we still have regular phone conversations with our social worker and know we could access help if we need it."
For more information about fostering with Wigan Council, please visit www.wigan.gov.uk/fostering.