Patriotic residents of a Wigan town get their community garden fit for a king
A Wigan community garden has been given a right royal makeover in time for the coronation.
Published 2nd May 2023, 15:45 BST

- 2 min read
Lawnmowers, ladders, lopper-shears and long-handled spades have all been much in use at the public space in Harvey Lane, Golborne over recent days.
Joan Aston, Jed Higson and Melissa Faye Holt-Brewster are among those locals getting the garden ready.
Joan said: "We are taking advantage of having a rare sunny day this weekend for us all to get-together to spruce up the garden after the long winter. We are hoping for similar weather for our King Charles Coronation Party on Sunday May 7, starting at 1pm.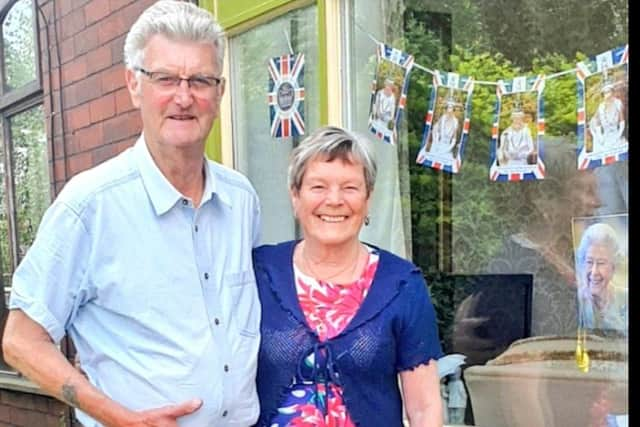 "Sadly, my husband Dave passed away last summer, not long after the Platinum Jubilee so he won`t be here for the Coronation of Charles; but me, and a few of the other neighbours, have decided to make one of our trees a 'memory tree' where we can put up a name-plaque of our loved ones no longer with us."
Like the very successful platinum jubilee party in June 2022, Harvey Lane neighbours are asked to bring their own picnics and chairs whilst entertainment is being provided by DJ Washy, Domonique and Golborne Brass Band.
It is optional for people attending to dress in red, white and blue but there is a small prize for the best dressed adult and child who does so. Also, donations would be welcome for Golborne Brass Band on the day.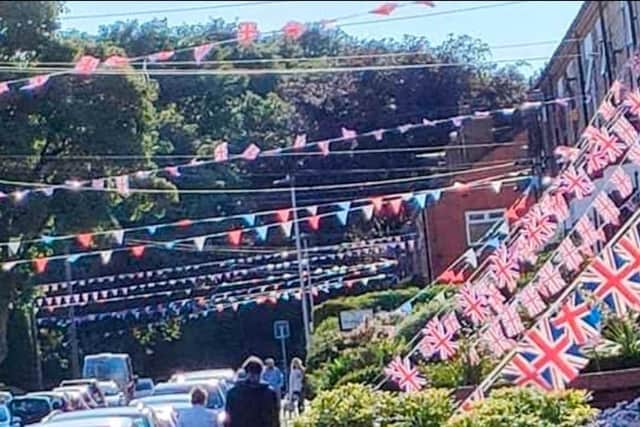 Last year's best dressed adult was Eileen Higson who is hoping to retain her title.
Asked if she had a costume she replied: "Yes, in fact I have a choice of two: one I have chosen because it would give me warmth if the day is cold one and, one is more light-weight in case we are blessed with spring sunshine!
"Jed and I are so looking forward to celebrating the coronation of King Charles in Harvey Lane with all our lovely neighbours. Jed was just 13 when it was the coronation of Elizabeth and I was aged 11.
"Jed watched the coronation of Elizabeth on the TV at Reg Thompson's Green Grocers where he worked during the weekends and I watched it on the TV belonging to an aunt as, like so many people at that time, not many had a TV set."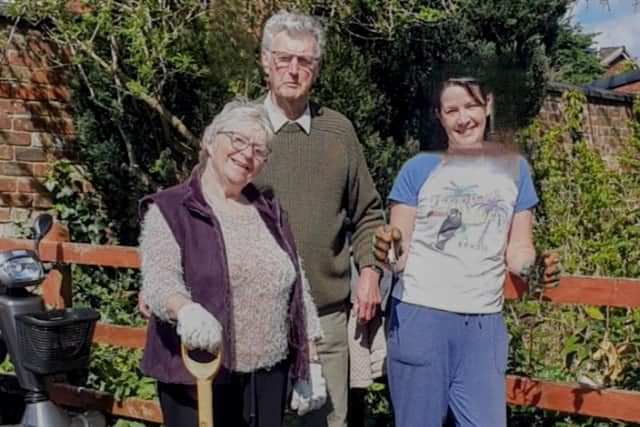 Jean added: "That is true. I remember my Mum (RIP) telling me, her and Dad (RIP) did not own a TV so they were invited to watch the ceremony at the home of their neighbours Mr and Mrs Brown, at 235 Hodges Street".
Eileen also remembers having a celebratory street party in Windsor Road where she lived with her parents as a young girl.
"We are both very grateful and thankful for the happy life we have had bringing up our children and grandchildren.
"Being here to see another monarch – this time a king being crowned - means the world to us and to being doing this as a couple, in each other`s company is a real blessing."