Police officer denies misconduct allegation at hearing
DI David Johnston, from Greater Manchester Police (GMP), told the panel he did not pass sensitive data about a Wigan man to his former partner.
Published 24th Feb 2021, 08:21 BST

- 3 min read
DI Johnston firmly told the second day of a hearing about him that he had done nothing wrong.
It is alleged that DI Johnston gave information about Kieran Jones, from Bamfurlong, to Hayley Mason, who had previously been in relationships with both men, in August 2018.
Representing the appropriate authority James Berry said there were several pieces of information on the police system that had been passed on.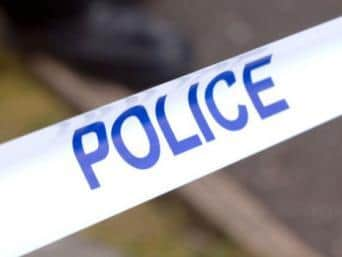 These were that there had been an aggravated burglary at Mr Jones' property, that knives had been involved, that Mr Jones had sustained minor cuts, that officers had doubts about the veracity of Mr Jones' version of events and that Mr Jones had recently attempted suicide or self-harm.
DI Johnston firmly denied that he had received any of this information from his wife DI Joanne Johnston while she was looking at the burglary incident on the system while also on the phone to him.
And he was equally adamant that he had not then passed any of it onto Ms Mason later that day.
DI Johnston spoke of the importance of keeping police data confidential.
He said: "I certainly would not wish to jeopardise a 24-year career with the police by passing information on to anyone, let alone Hayley who is connected to Kieran Jones.
"I've spent a massive proportion of my service in neighbourhood policing and that would go totally against the grain and undermine public confidence in the police.
"I am aware of my obligations under the Data Protection Act not to share anything other than for a policing purpose and I encourage my staff to do the same thing."
Nicholas Walker, representing DI Johnston, took the hearing through the officer's career, which largely involved serving in GMP's Wigan and Bolton divisions.
The hearing heard he has twice been commended and has no previous misconduct allegations against him.
It also heard that DI Joanne Johnston, who was then a detective sergeant, saw the incident of a burglary at Mr Jones' property on the police system.
She said the violence involved made her keen to refer the incident for child safeguarding purposes.
The hearing was then told her husband rang her to discuss a family matter.
The panel was told that her concern over the referral was that she knew who Mr Jones was and DI Johnston said that she should refer it to her line manager.
He further told the hearing that the connection would have made it inappropriate for her to put the referral in.
DI Joanne Johnston told the hearing she did not think she had given her husband many details about the aggravated burglary and had already made up her mind to refer it and merely wanted clarification on the right way to go about it.
She admitted she "may have provided some information" and told the panel that "regrettably" and "with hindsight" she should not have done so.
DI Johnston said his wife told him there was "an incident" and that she had come across information relating to Mr Jones, but denied strongly receiving any of the other details about the burglary.
The hearing heard that later that morning DI Johnston received a phone call from Ms Mason and there was another call that evening.
DI Johnston said they did not discuss Mr Jones at all, with the call being placed so he could hear the children were OK while on a holiday in Portugal with Ms Mason and her parents.
The hearing was told the children would speak to him through her phone while abroad due to data roaming charges.
The misconduct hearing is scheduled to last until Friday.
If you value what we do and are able to support us, a digital subscription is just £1 for your first month. Try us today by clicking here and viewing our offers.