Successful Christmas present appeal helps over 200 youngsters across Wigan
An appeal by The Salvation Army which urged people to help support those in need ahead of the festivities provided hundreds of presents for children across Wigan borough.
Published 28th Jan 2023, 04:55 BST

- 2 min read
In a year that became increasingly difficult, 2022 saw more families struggle due to the cost of living crisis and get pushed into poverty.
And while Christmas is so often a time for joy, many of those hit the hardest by the rising costs were not able to provide gifts for their loved ones.
The Salvation Army, whose local base is in Scholes, recognised this and launched its annual Christmas Present Appeal once more and donations were made by the local community.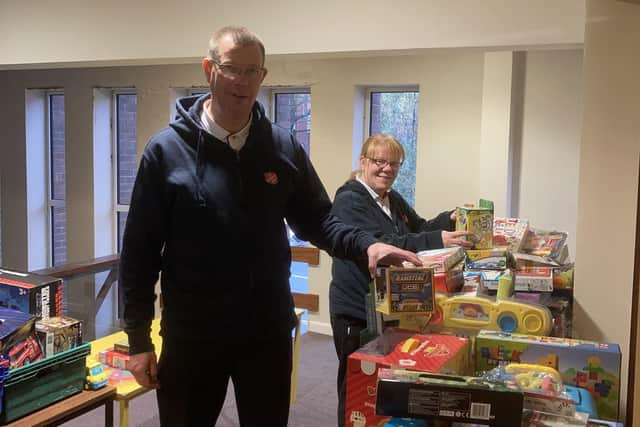 By doing so, the charity was able to support 250 children, giving out more than 750 gifts in total to those hit the hardest in the aftermath of the Covid-19 pandemic and the surge in energy and food prices.
Major Alison Lewis, church leader of The Salvation Army in Wigan, said: "Our appeal is a real community effort with ordinary people across Wigan choosing love, giving toys and raising money to make sure that children and families know they are cared for.
"Last Christmas we saw so many referrals as a result of rising energy bills and the increase in the cost of living, families that never thought they would be in a position where they needed this kind of support.
"We provided gift parcels to children who would otherwise have received little or nothing on Christmas morning, and that is thanks to the overwhelming generosity of the community in which we live in, giving families the chance to smile."
The Salvation Army also noted a greater demand last Christmas than in previous years for food support and provided food parcels to anyone who needed them.