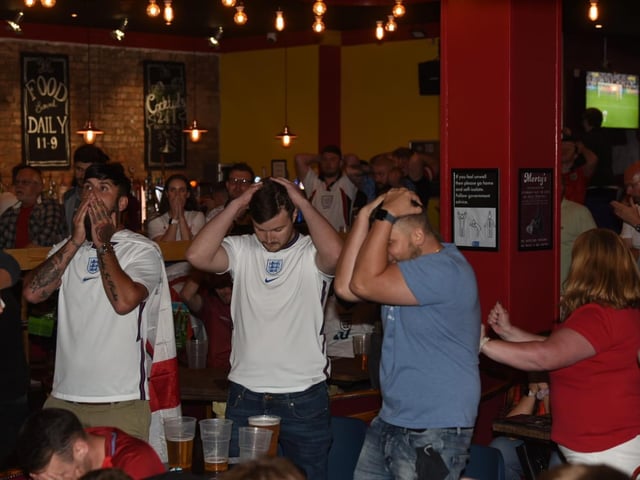 Not our night - fans in Wigan react to the penalty shoot-out in the Euros final
The hurt goes on: 13 pictures capturing how Wiganers reacted to England's penalty shoot-out against Italy
It was heartbreak for England in the Euros final against Italy as three penalty misses cost Gareth Southgate's men the trophy after an emotional two hours of football.
Monday, 12th July 2021, 4:18 pm
These pictures, taken by our photographer Michelle Adamson during the shoot-out, capture the raw emotion of an agonising end to the final.
You can see our other gallery of pictures here.