Wigan borough homeowners launch petition against housing developer over property issues
Homeowners at a borough housing estate have attracted the attention of their MP with a campaign to get developers to fix multiple faults at their properties.
Published 2nd Feb 2021, 15:31 BST

- 5 min read
Updated 15th Feb 2021, 10:08 BST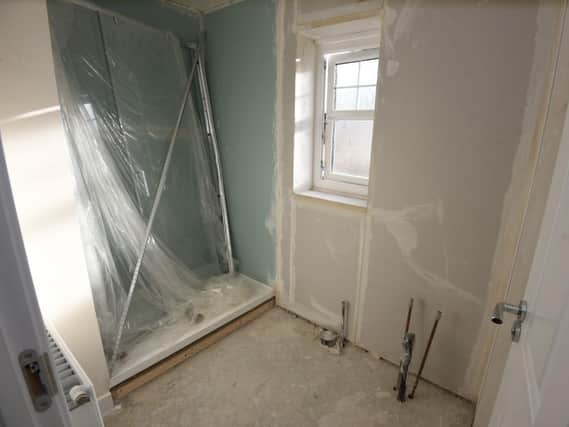 Homeowners at a borough housing estate have attracted the attention of their MP with a campaign to get developers to fix multiple faults at their properties.
More than 60 residents at Cottonfields, a new-build development in Atherton, have signed a petition calling for developer Keepmoat Homes to remedy the issues, some of which have been ongoing for more than 18 months.
And the campaign has attracted the attention of the town's MP Chris Green, who has been in touch the Keepmoat bosses after being inundated with calls for help from the concerned homeowners.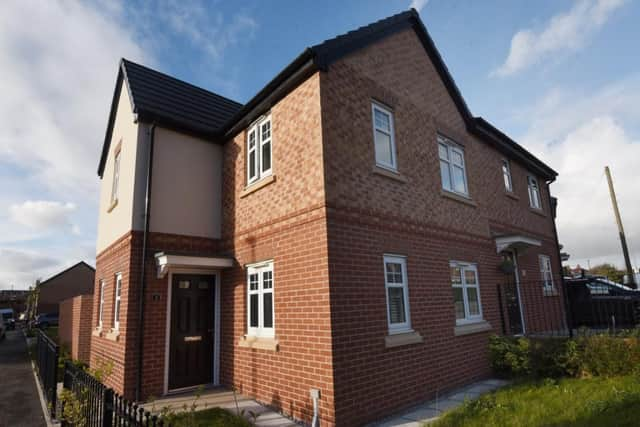 The petition was compiled by Sue Shaw, who purchased a three-bedroom property on the estate in the summer of 2019.
She has so far gathered 69 signatures from her Cottonfields neighbours, calling on Keepmoat to resolve the faults as soon as possible.
Since getting the keys more than 18 months ago, multiple issues have been uncovered at her house, including walls with no insulation, a fuse box located directly above a sink, and a bedroom being several feet smaller than specification.
Her son Lloyd, has been confined to sleeping on a living room sofa because the second bedroom has still not been completed. Sue has been left so frustrated that she is urging Keepmoat Homes to purchase the property back from her so that she can move out and find a new home.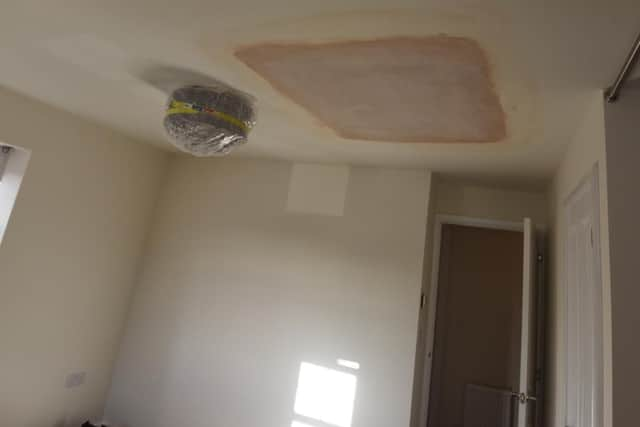 A spokesperson for Keepmoat Homes said: "We were aware of the petition although we have not seen it. We have requested a copy to enable us to correlate this with our own records. We currently have 90 properties still within their two year warranty period on this development and just before Christmas our systems showed 44 outstanding remedial issues covering 24 properties. Five of these issues were over 30 days old and 27 had been raised with us in the two weeks before Christmas.
"With regard to [Sue's home], specifically, we have struggled to progress matters within this property and on at least two occasions our plans to progress outstanding issues have been prevented by access being denied by the homeowner. We therefore encouraged them to refer the matter to the NHBC, as an independent body, and a meeting took place on 14th December 2020. Of the 42 items raised, 15 were deemed as items for us to resolve and a contractor is due to complete these works starting w/c 11th January 2021, subject to access to the property being granted. Our Regional MD has also been in direct contact with Chris Green MP.
"We currently have a 93% customer satisfaction score on this development, but we acknowledge that we have fallen below our usual quality standards on a few properties and we are currently working hard to remedy this as quickly as possible in order to provide our customers with the high quality new homes that they deserve."
In response to Keepmoat's statement, Lloyd said: "It is astounding, the continual requests from Keepmoat for me to breach GDPR. The messages of thanks from residents on the development has been overwhelming as many were close to just giving up. I only wish that I could be so lucky to state that issues are only 30 days old but the depressing reality is many of them are over 20 months old. Throughout the arduous ordeal, over 26 continuous weeks of numerous contractors have attended the property and yet not a single room is in a fully livable condition.
"Contractors did attend the property on 11th January, completely unobstructed but were not able to commence works due to lack of information from Keepmoat. For many hours they did inspect what work requires attention but sadly no more, at this point we had the opportunity to inform them of my mother health risks and conditions that Keepmoat had not informed them of prior to this point.
"Other occasions halting works was due to serious medical reactions to fumes requiring ECG scans, daily doctor check-ups etc, because of Keepmoat directly ignoring the serious health risks they were informed many times in advance about.
"Issues had been raised with the NHBC a long time before Keepmoat mentioned the NHBC. Many senior managers of Keepmoat have been involved, always promising all will be rectified and dealt with along with many 'goodwill gestures', yet I am still waiting for this to be the case. Why is it that the 'quality home' we apparently deserve was not provided in the first place or after 20 months of elapsed time still not the reality?
"The track record of expecting customers to pay out of their own pocket without reimbursement is something I have also sadly experienced and currently Keepmoat wishes this to continue from their suggestions and actions. The NHBC actually added some items and so the list of issues continues to increase. The list is over 15 and access has always been granted, it is not our fault if materials or equipment is not present for contractors to use on the day."
Lloyd added: "What do I want? It is simple, to no longer have to be sending hundreds of e-mails with fruitless outcomes and to finally have all the works on the property completed (including all of the 'goodwill gestures' which we have received in writing and recorded messages, not just the cherry-picked ones each manager wishes to ok at that moment in time). If Keepmoat continues to impose the unnecessary stress, upset and aggressive tones then I fear the implications of this may result in my mother having a second stroke of which it is incredibly unlikely she will survive!"
"All of this is as a direct result of Keepmoat and their actions. Surely, a new-build homeowner should not have to endure this kind of treatment?"
Chris Green, MP for Atherton and Bolton West, said: "It's tough enough when people move into a new house and the builders should know that better than anyone else, which is why it's so disappointing to hear that so many of my constituents complaining about Keepmoat Homes. I have been helping where I can but with the problems massing as they are, I will be taking this up with Wigan Council because these problems have to come to an end."
A spokesperson for Wigan Council said that the town hall has no power to intervene as it acts solely as the planning committee.
Thanks for reading. If you value what we do and are able to support us, a digital subscription is just £1 for your first month. Try us today by clicking here and viewing our offers.