Wigan charities receive £60k in emergency funding during lockdown
The novel coronavirus means good causes in the borough have had to completely alter the way they work.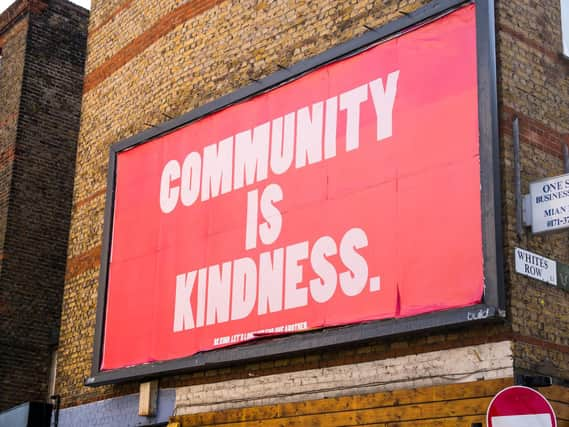 Analysis of the 360Giving Covid-19 Grants Tracker by the JPIMedia Data Unit found 13 good causes in the borough had benefitted to the tune of £60,476.
The biggest recipient was The Turnpike (Leigh) CIC, with the not-for-profit receiving £15,000 towards its core costs as part of a Covid-19 Fast Response grant through the Esmee Fairbairn Foundation.
The Arts at the Mill CIC, which runs The Old Courts, received two separate funding amounts, one for just over £6,000 from Youth Music for adapting and remaining inclusive and another of £4,905 to purchase IT equipment for a charity working with disadvantaged communities.
And St Peter's Pavilion in Hindley received £10,000 from the National Lottery Community Fund to assist with running costs.
Coronavirus has put charities under pressure as never before, and while the data does not provide an exhaustive list of grants given, it does provide a snapshot of how much support has been required in recent months.
However, despite the 360Giving tracker showing more than £123m in 11,632 separate grants have been ploughed into charities and community groups the future still looks extremely challenging, with local lockdown restrictions in place in many areas including Wigan and Greater Manchester and the prospects of months more before things return to something like normal.
Matt Whittaker, CEO of Pro Bono Economics, said: "The combination of economic recession, rising unemployment and tightening of lockdown adds up to a gloomy backdrop for the sector in the run-up to Christmas."
Most of the Wigan grants involve either seeing charities and grass-roots through the difficulties of lockdown and Covid-19 or helping with their front-line work with those affected by the pandemic.
DIAS Domestic Violence Centre received £3,975, the Homeless Support Project received £4,000 and the Leigh Caring Kitchen got £3,000.
The Happy Smiles Blog CIC got £1,450 of National Lottery community funding to deliver food parcels donated by the Co-op while Wigan Athletic FC Community Trust got £2,500 from BBC Children in Need for activity packs for youngsters in deprived areas who were at risk of isolation.
Children in Need also gave Wigan and Leigh Young Carers £2,750 for a residential activity for young people looking after family members.
TalkFirst got £2,000 to support its work, the Willow Project got £3,000 and YellowJigsaw CIC got £1,835 for a project designing and distributing a magazine to older people as well as giving out food parcels.