Wigan charity teams up with Amazon and well-known politicians to help thousands of struggling families
A Wigan charity, an internet giant, a former Prime Minister and a metro mayor have joined forces to launch an initiative to help more than 50,000 families in Greater Manchester.
Published 22nd Mar 2023, 00:00 BST

- 2 min read
It is a community donations hub where Amazon and other companies will give more than 400,000 surplus products and reach people through a network of charities and care professionals, including teachers, midwives and social workers.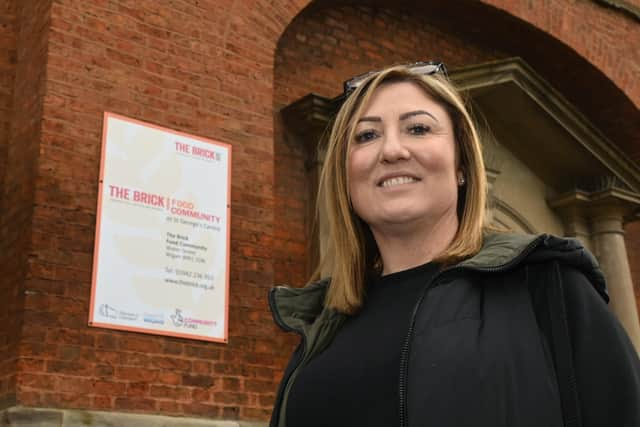 The project follows the "multibank" model launched in Fife as The Big House in 2022, which was was led by Amazon, Mr Brown and charity The Cottage Family Centre.
Amazon helped set up warehouse operations at Brick-by-Brick in Wigan, contributing pro-bono staffing, operations advice and £100,000 to support recruitment, salaries and training.
UK country manager John Boumphrey said: "At Amazon, we know we can make a meaningful difference in the lives of people when they need it most. We're proud to work hand-in-hand with outstanding local care professionals and charities like The Brick, who have deep connections with their community; with other businesses that are providing essential goods; and with Gordon Brown and Andy Burnham to bring this new charitable model in Wigan and Leigh."
More than 32,500 people in Wigan and Leigh claimed universal credit last month and 29 of the borough's 200 neighbourhoods fall within the 10 per cent most deprived in England, accounting for roughly 15 percent of Wigan's total population.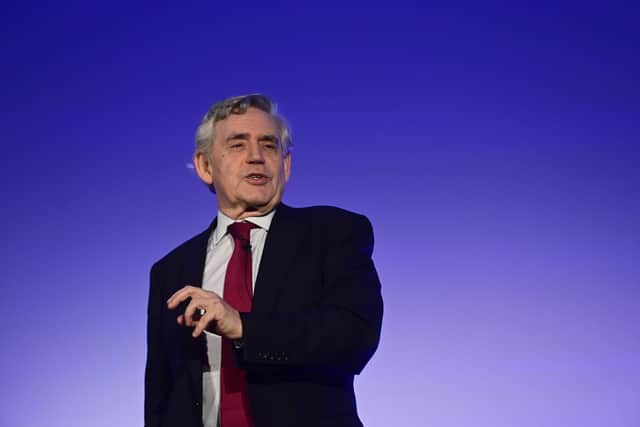 Keely Dalfen, The Brick's CEO, said: "Through this project we are now able to provide additional help to the people in need in our borough. By facilitating this project we are taking action to tackle the huge crisis that we are facing. We are proud to be working on this true collaborative, joined-up initiative with a cross-sector coalition of businesses, charity partners, schools, health centres, GP surgeries and social work departments to bring together communities, expertise and the vision to make a difference to the lives of people across Greater Manchester."
Mr Brown said: "I am delighted that the multibank which started in Fife in Scotland as The Big House is now being opened in Wigan as the Brick-by-Brick project serving families in the region. I want to applaud the combined efforts of The Brick and Amazon, who have already provided 60,000 goods to families free of charge.
"Brick-by-Brick is a path-breaking project that links companies who have surplus goods to charities who know the people who need them. It is providing toiletries, bedding and furnishings, clothes and food, with a delivery target for Greater Manchester as ambitious as in Scotland, which has delivered 500,000 goods, worth around £10m, in its first year."
Mr Burnham said: "Last year, Gordon Brown invited me to Fife to see for myself the work he was doing with Amazon and a local charity there to support thousands of families with essential household items. The project made a huge difference to people's lives and that's why I was determined to work with Gordon and Amazon to set up a pilot in Greater Manchester. I'm delighted that we've been able to support the partnership with The Brick and I'm blown away by what has been achieved so far."