Wigan community hub plan shortlisted
Ambitious plans to breathe new life into a borough building have moved a step closer.
Published 17th Nov 2020, 07:00 BST

- 2 min read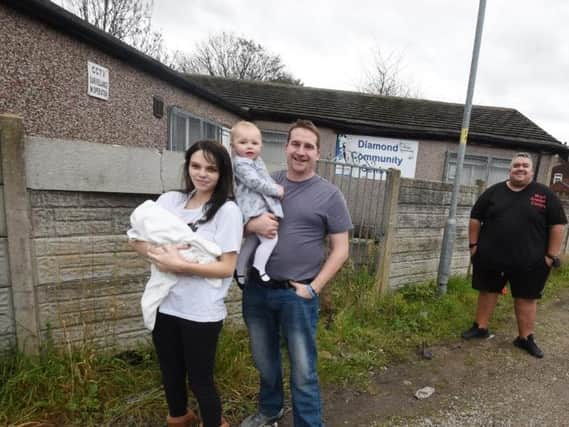 Non-for-profit group Bryn Support Centre has reached the second stage of bids for The Diamond Club, on Grey Road, with its plan for a community centre there.
It is one of six groups still in contention after Wigan Council put the building up for a five-year lease.
The authority had invited groups to place interests in the building.
If the Support Centre bid is sucessful, the community hub project would host a Friday night youth community boxing club and a cafe, bingo nights and act as a base for charities and other organisations.
Coun Steve Jones, who helped set-up the group behind the bid and already run a shop at Bryn Cross offering cheap food for struggling families, said: "Out of the six selected, we're the only local group.
"We want the community centre to be able to host bingo nights and festival events and the Friday night youth community boxing club and a cafe would be there using foods from our shop.
"We would want it to be a hub for different charities and organisations to come together and hold drop-in and advice sessions and other events.
Coun Jones said that his belief that Bryn needs a community centre inspired him to put together the bid.
He said: "Bryn has never had a community centre and that has been my aim since 2016. The area doe sneed something like this, so getting to the second stage of bids is a big step forward.
"We believe that if this is a fair contest we'll win the whole process."
Now the next stage of the process will see the group have to submit a business plan to the council by December 23 with a decision then due to be made in the New Year on the successful bid.
It is then hoped, that if the group are victorious, they will be able to open the community centre up later in 2021.
Coun Jones added: "We're hoping we'll be successful so this can become a reality soon."