Wigan expert goes inside hospital for elephants on new TV show
An elephant expert from Wigan hopes a new TV show will make more people fall in love with the animals.
Published 10th Sep 2020, 08:48 BST

- 1 min read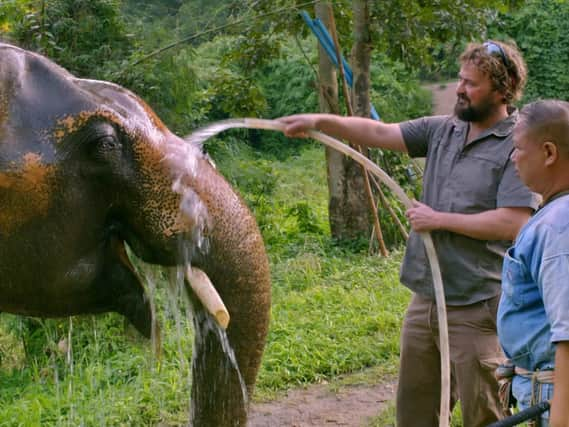 Dr Paul O'Donoghue has spent more than 20 years working on conservation with elephants and rhinos, as well as on projects in the UK.
He heads a new Channel 5 series named The Elephant Hospital, which saw him spend four weeks in Thailand filming at the world's only health centre for the animals.
He said: "It was really nice to be asked to do this on the basis of my experience. It was a real adventure. Some of the sights I saw I couldn't believe."
Paul, 42, helped to care for animals at the hospital, getting up close to the elephants.
He praised the care given on the ward, which included drips for fluid, medication, X-rays and dialysis.
He said: "The level of care is as good I have seen in any human hospital. You are talking 24-hour round-the-clock care."
Paul hopes the series will show viewers just why he cares so much for elephants.
"It's how sensitive they are," he said. "The most amazing thing is how they can show restraint. They are so powerful but are able to show restraint."
The Elephant Hospital is a two-part series, with the second episode to be shown at 9pm on Thursday on Channel 5.
There are hopes it could return with a longer second series, with Paul urging Wiganers to take to social media to share their views of it.
He said: "If you like it, we will be able to make another one and the elephants get a voice."