Wigan family's thanks to emergency and health service 'life-savers' after son seriously injured in road incident
Joshua Whittle, from Hindley, is currently at Salford Royal Hospital where he is making good progress after his car left the road in Standish.
Published 12th Jun 2020, 07:00 BST

- 2 min read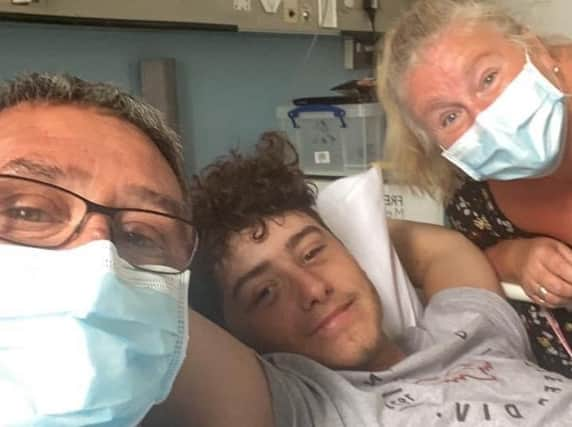 The 17-year-old St John Rigby College student was driving along Chorley Road close to Arley Reservoir at around 7pm on Thursday June 4 when he ended up in a field.
He was extricated from the car by firefighters and an air ambulance helicopter attended the scene before he and his girlfriend Ella Thomas were taken to hospital by road.
Ella was kept in overnight at Salford Royal but was able to return home to recover the following day.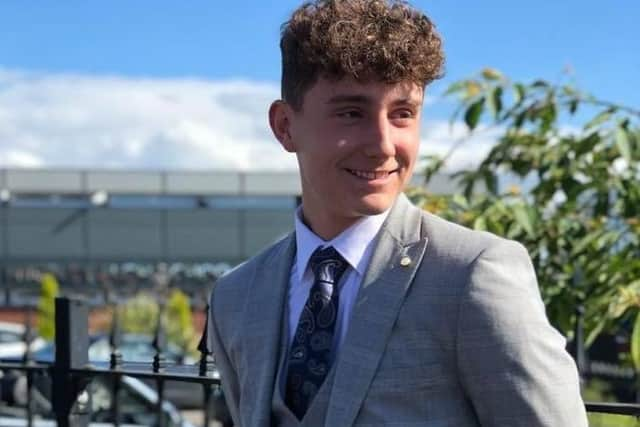 Joshua's injuries, which include a bleed and bruising to his brain, a fractured rib below his collarbone, a fractured cheekbone, a large cut to his head which has 14 staples in it and other lacerations, were initially feared to be life-threatening.
However, over the past week his condition has markedly improved and he has begun working with the occupational therapists.
His parents Jason and Melony have expressed their gratitude to the emergency services who attended the scene in Standish and the NHS for its care for Joshua.
Jason said: "We would like to thank the police, the fire service and especially the air ambulance doctor who was to first to treat him at the scene.
"There's also everybody who has looked after him at the hospital.
"They have saved his life. It could have been a lot different. It was horrendous when they got him into hospital.
"We can't believe the difference in the last couple of days. He's completely out of danger and doing absolutely fantastic.
"He's talking, having a laugh and cracking jokes, but he knows how lucky he is.
"His progress has been a lot faster than we were expecting but we don't really know how long it will take him to recover from this kind of injury. I think there could be quite a lot of rehab."
Joshua is currently on a neurological trauma ward at the hospital.
Jason said his son's accident happened on a stretch of road he knew well from his driving lessons.
However, he said Ella told them that on Thursday evening they rounded a corner and found it treacherously slippery, causing the Suzuki Swift to skid.
Jason said he believes the speed limit on that stretch of road could be reconsidered.
Joshua is studying sports and exercise science at the Gathurst college and is also a keen downhill mountain biker, competing at national level.