Wigan GP takes to the ring in memory of his sister
A Wigan GP is swapping his stethoscope for boxing gloves to boost the borough's hospice coffers.
20th Mar 2020, 11:05am
- 2 min read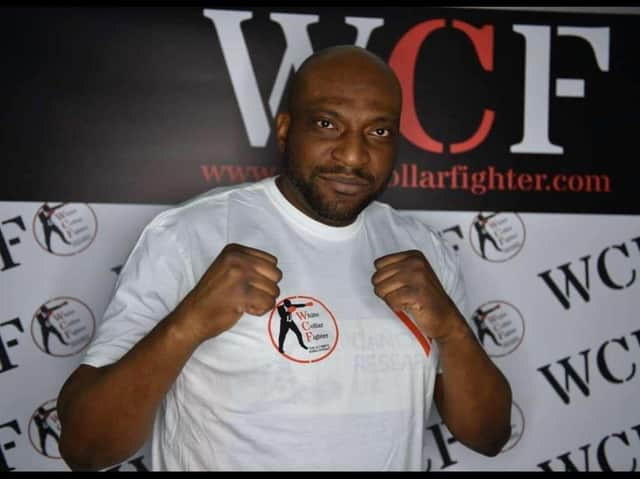 Dr Adejumo
Dr Adeyinka Adejumo will enter the ring for a sponsored bout to raise money in memory of his sister who died in a hospice after a long battle with cancer.
He is now in intense training for the three round-fight at a charity event next month.
Dr Adejumo said: "My sister Lola passed away in August 2015 after a long and brave battle with cancer.
"She was diagnosed with osteosarcoma of her jaw in 2005 and despite gruelling rounds of chemotherapy and surgery, she eventually passed away at her local hospice surrounded by family and friends.
"My memories of those 10 years were of deep uncertainty, fear and profound anxiety.
"However, the last week of her life spent at the hospice was so full of joy, care, dignity and even humour.
"Her three children were able to spend time with her and she died peacefully.
"Losing my sister is the hardest thing I've ever gone through. Participating in a boxing charity match to raise funds for my local hospice is one of the ways I'm giving back.
"I will be in the ring doing three rounds of boxing with equally matched opponents.
"That's a bit scary but I think I'm up for the challenge!"
Dr Adejumo, lead GP at SSP Health's Bee Fold Medical Centre in Atherton, is raising money for Wigan and Leigh Hospice, which helps hundreds of people a year and continually needs charitable donations to keep going.
He added: "Wigan and Leigh Hospice provides palliative and end of life care to people living in their own homes, in nursing homes and the inpatient unit. They are a registered charity funded mainly through the donations and support of local people.
"It needs as much financial help as it can to continue those vital services."
The White Collar Fighter event is in Bolton on April 18. Sponsor Dr Adejumo by clicking here