Wigan grandad described as an 'adventurer' died when he fell out of a tree he was climbing at Haigh Woodland Park
A Wigan grandad with an "adventurous spirit" died after falling while climbing a tree at a popular park, an inquest heard.
Published 8th Feb 2023, 16:30 BST

- 2 min read
Updated 8th Feb 2023, 16:30 BST
Stephen Hitchen went to Mesnes Park with his two adult nephews, Andrew and Anthony Wooton, on August 14 before deciding to go to Haigh Woodland Park to climb a tree.
During an inquest at Bolton Coroner's Court, Andrew said: "He was basically an adventurer. For his age – 52 – he liked climbing trees and messing about. He was quite healthy for his age and liked doing stuff like that."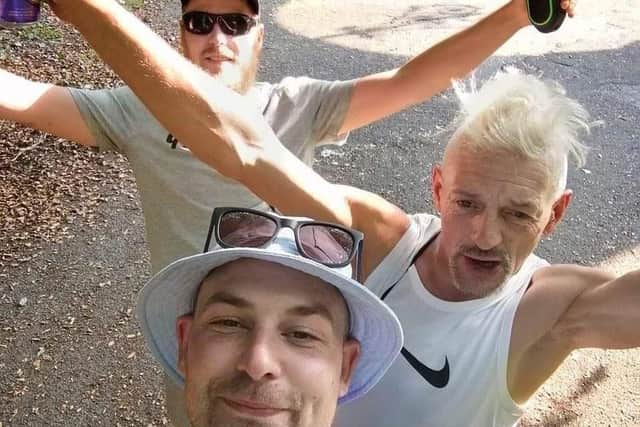 They stopped at a pub on the way for a drink, before going to the park.
Andrew told the hearing he was going to climb a tree first, but he had new shoes that he did not want to spoil, so his uncle gave him his shoes.
Stephen remained in his socks as he walked past a barrier and then stepped onto a broken branch to climb up another tree.
He stopped part-way up the tree, sat down and started to chat to his nephews. Andrew threw his shoes up to him, but he did not catch them.
Father-of-five Stephen, who was living in Worsley Hall and worked as a labourer, decided to keep climbing.
Andrew said: "Eventually I said that's enough now, it's a bit high, it's a bit stupid and he should turn round. But if he's got something in his mind you can't stop him, that's the kind of person he was."
Andrew said that as he chatted with two cyclists who were passing, he heard branches cracking and saw his uncle falling to the floor.
Emergency services were called and attempts were made to resuscitate him, but Stephen died.
A post-mortem examination found he died from multiple injuries. He did not suffer a medical episode while in the tree to cause the fall.
Tests showed he had a high amount of alcohol in his body – 220mgs in 100mls of blood, which is nearly three times the legal drink-drive limit of 80mgs. He had also smoked cannabis.
But his nephews told the inquest that Stephen was a regular drinker and was not showing any signs of being drunk that day.
Coroner Stephen Teasdale recorded Stephen died from misadventure.