Wigan homelessness charity supported by campaign featuring top comedian Johnny Vegas
The actor and funnyman has brought to life a poem written about being on the streets to help raise money for The Brick.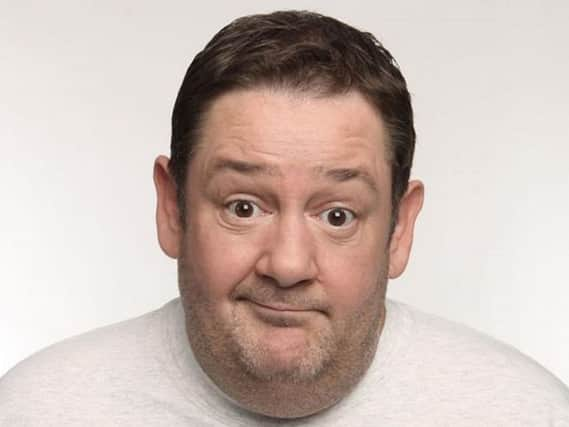 Poet Matt Kelly, 43, wrote A Soul Like Yours to explore how people can be disadvantaged in life and how homelessness is caused by structural problems rather than personal or moral failings.
It also highlights the support and positive impact that people volunteering and working for charities like The Brick, which works across Wigan and Leigh, have on people facing homelessness.
The charity, based in Wigan town centre, then turned to the well-known comedian for help bringing the poem to a wider audience and he agreed to provide the voice-over for a video.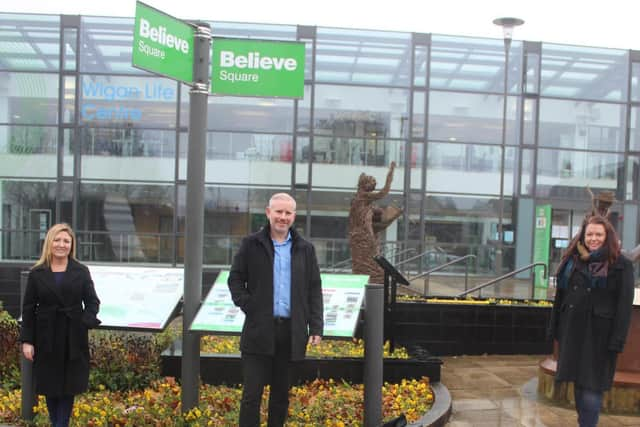 Louise Green, The Brick CEO, said: "At The Brick, we believe passionately that anyone experiencing a challenging time can be given the right support to change their life for the better.
"Our aim is to drive change to support more people in our community by helping everyone to gain access to opportunities, building on a person's strengths, abilities and potential.
"Every person we work with has a story to tell, which is reflected in Matt's incredible poem, but life challenges whilst they can be a burden are also a strength. We believe that everyone has the right to equal life chances and that starts with a safe place to call home."
When asked why he agreed to take part in the campaign, Johnny Vegas said: "It is an honour to be asked to support this project. The Brick do a fantastic job helping people to get off the streets and they desperately need our support to continue this work. I hope the words in the poem inspire people to help, as they inspired me.
"With what's going on in the world, we all need to look after each other, now more than ever."
The Brick's team of staff and volunteers provides outreach support for people living on the streets and a network of emergency accommodation and support packages to help people on their journey into a permanent home and sustainable future.
The Covid-19 pandemic has directly impacted the charity, with funds coming in being reduced due to its charity shops having to close and fund-raising events being cancelled.
At the same time the number of people at risk of homelessness and needing support and help due to the pandemic has increased.
Film-maker Tom Woodward from Firebird Films in Swindon, who has created visual accompaniments to several of Matt's poems, created the video for A Soul Like Yours.
Poet Matt, who works for Wigan Council, said: "From being a young lad, when we would see someone living on the street, my Nana used to say to me, 'There but for the grace of God go I'.
"This has always stuck with me and I believe it is important to remember that every one of us started out the same and we all deserve a chance to live in a happy, healthy and safe environment.
"For some of us, that isn't the case and we must all do our bit in society to help support those with complex needs.
"This year has taught us that when we come together with a common goal, we are unstoppable as a society. We need to use that energy and focus to end homelessness now."
To donate to The Brick, visit www.thebrick.org.uk
The video for A Soul Like Yours is available to view on YouTube by searching for The Brick Wigan.
Thanks for reading. If you value what we do and are able to support us, a digital subscription is just £1 for your first month. Try us today by clicking here and viewing our offers ..