Wigan man delighted to win new car for his wife and £50k
An avid Wigan Warriors fan has scooped a new £20,000 Ford Fiesta plus £50,000 in cash with an online car competition.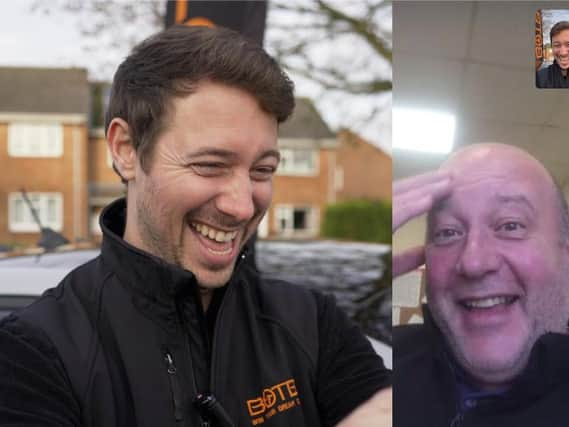 Darren Wrudd, 53, from Wigan, was at work when BOTB's Christian Williams called to tell him the good news that he was this week's winner and the new owner of a Ford Fiesta ST-2 - as well as being £50,000 richer.
The engineering company boss soon revealed he had been playing for the wheels for his wife, Glenda, 56, who loves Fiestas - and the ticket cost him just £1.40.
"She is going to be over the moon - thrilled to bits," he said. "I can't believe it. There's going to be no stopping her.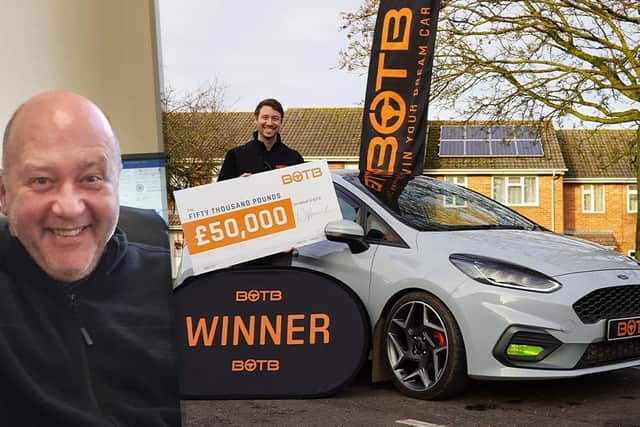 "Glenda's got a Volvo at the moment but she used to have a Fiesta and she loved it. She knew I was playing for a new car for her but she always said I'd never win!"
But the surprise did not finish there.
Christian opened the boot of the car, where a briefcase stuffed with £50,000 in cash was waiting for Darren.
"Oh wow," he added. "Christmas certainly has come early for us! Thank you so much BOTB!"
The pair will celebrate their 30th wedding anniversary next August and the money will come in handy.
"I have no idea what I'm going to spend this on," Darren said. "We're both Wigan Warriors season ticket holders and I think this cash will certainly help us get to some away games when we're allowed again."
BOTB was founded by William Hindmarch in 1999 and has given away more than £37m worth of cars so far.
The company, listed on the stock market, hands over the keys to two cars each week as well as a "lifestyle" prize. Recent winners have bagged a quad bike, a holiday to the Arctic and £15,000 in cash.
Christian, who surprises the BOTB winners each week, said: "It was such a shame we couldn't go to Wigan and surprise Darren in person but I think our video call had the same effect. He seems like a great guy and an even greater husband playing for his wife Glenda. Congratulations again!"
Thanks for reading. If you value what we do and are able to support us, a digital subscription is just £1 for your first month. Try us today by clicking here