Wigan Youth Zone hosting virtual ball
Residents are being invited to don their best black-tie outfits and attend a fund-raising dinner without leaving their homes.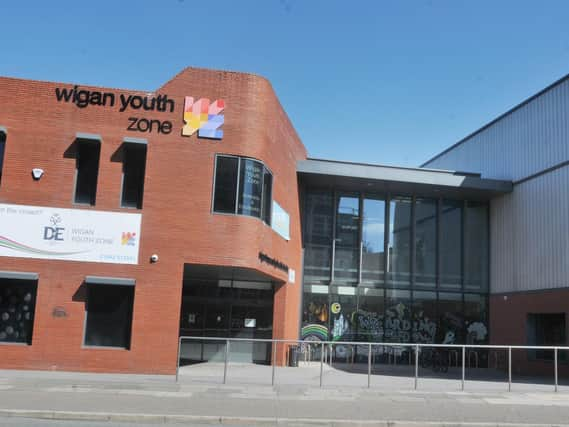 The youth organisation is putting on a virtual version of its popular annual ball.
All of Wigan Youth Zone's in-person fund-raising events for this year had to be cancelled due to the coronavirus pandemic.
But the success of its Virtual Youth Zone, which has involved posting hundreds of hours of content online for young people who can't attend the Parson's Walk facility, has led the team to look at using WiFi and technology to put on a much-needed fund-raiser.
Residents are being invited to come and "quarandine", a riff on the popular TV show Come Dine With Me, and cook up a storm in their kitchen in their fancy frocks and tuxedos while the youth zone provides live streamed entertainment.
Head of fund-raising at Wigan Youth Zone Lynsey Kendall said: "The Annual Ball is our most anticipated event and during these difficult times where we need income we decided to make sure it will be able to go ahead in the best-possible way. The show must go on.
"It takes a lot of fund-raising every year to support all the children and young people of Wigan and Leigh.
"That's why it's so important that our local community supports events like the Annual Ball.
"We are so excited for the local community to send in their pictures and videos of their socially-distanced dinner parties.
"We would like to invite everyone to join us for an evening of fund-raising and fun, whether you are cooking a gourmet dinner or having a chippy tea."
Charities and causes of all kinds have faced an incredibly tough 2020 with Covid-19 curtailing fund-raising events and causing donations to fall as households have pulled the purse strings tighter while lockdown and the pandemic have meant no let up in demands for services.
That has certainly been the case for the youth zone, which used its virtual activities to keep young people active and creative while they were staying at home and ensured they always had someone to speak to if they needed.
For the virtual ball there is an array of entertainment planned on an online platform which includes a raffle, an auction, performances from the centre's best talent and music from Sam Bailey.
The ball will take place on November 7.
It costs £50 to book a table and become a host for the evening. To find out more, email Lynsey at [email protected]